If you're in the market for a pre-owned vehicle, you probably love the idea of saving money but also wonder how dealers purchase their used car inventory.We're not qualified to explain how other dealers find their used cars, but we are happy to explain where DeBoer's Auto find used cars in Sussex County, NJ. The existence of our 30-plus year old company depends on our reputation. We would never jeopardize that by providing anything less than quality used cars you'll be happy to own.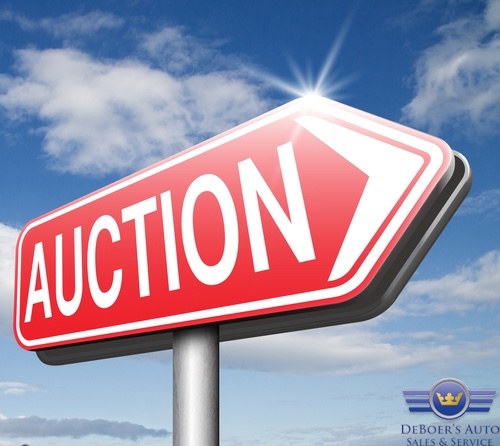 You've Probably Never Attended a Car Auction. We Certainly Have!
Some of the best sources of reliable pre-owned vehicles are car auctions. Most people have never attended a car auction. As with anything, unfamiliarity often breeds skepticism. If you're a skeptic, we'd like to change your mind by sharing some compelling statistics about vehicles bought and sold at auction.
One of the biggest sources of cars sold at auction are people who leased their vehicle and opted not to purchase the car after the lease term. These cars are usually great deals because a lease agreement typically requires proper car maintenance during the lease term. Many people lease cars simply because they want to own new cars. Their loss in equity can be your opportunity! Before you decide to cut out the middleman and head to auction yourself, be warned. Many cars at auction are great deals, but not all are. Our team knows what to look for to determine when to bid and when to pass. One of the main benefits of buying a used car at an auction? We can save as much as 40 to 60 percent off the retail price for a great car. Then, we can pass those savings along to our customers.
Other Sources of Our Used Car Inventory
While we enthusiastically attend vehicle auctions looking to increase and diversify our inventory of quality pre-owned cars, we also get many great cars from other sources. Many people who wish to buy a new vehicle already own one. By trading in their current car, they can receive a significant price break on their future car. Trade-ins represent a significant percentage of our used-car inventory.
Sometimes, people own one or more cars and don't necessarily need to trade one in to afford a new vehicle. In other cases, vehicle owners are looking to downsize and sell vehicles they don't use often. We often learn of opportunities for private purchases like these through word of mouth. Friends, relatives and customers frequently give us a heads-up on individuals interested in selling their cars. Last but not least, estate sales are another source of our used-car inventory. Individuals who pass on often own vehicles. Often, a deceased's estate requires those vehicles to be sold and the proceeds divided amongst the previous owner's beneficiaries.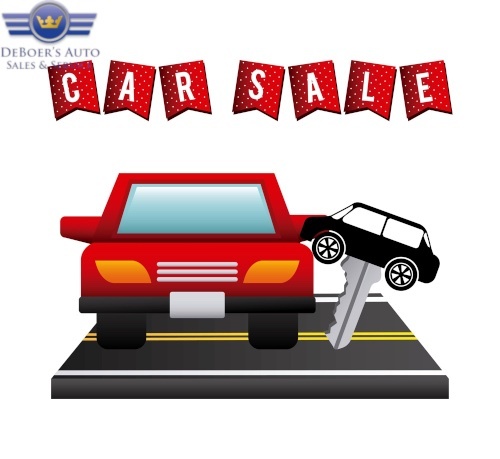 Tips for Buying a Used Car from an Independent Car Dealership
We hope you will trust us at DeBoer's Auto when you're ready to shop for your next used car. Regardless of where you shop, though, you should keep the following tips in mind.
Ask questions about the history of the car you're interested in. Your seller should be able to provide a clear paper trail.
Ask what types of assessments and maintenance upgrades the seller has conducted on the car you're looking at.
Check the seller's record with the Better Business Bureau.
Observe the overall vibe of the seller's facility. Is it organized, clean and professional? Or is it dingy, disorganized and chaotic? A shop's business philosophy typically mirrors how stringent its inventory selection criteria is.
Make sure the seller offers some kind of warranty to ensure you're protected if you drive off the lot only to discover you've purchased a lemon.
DeBoer's Auto Sales & Service has been in business for more than 30 years. The owners literally stake their reputation on providing quality sales and service. After all, their name is on the business. Contact us at DeBoer's next time you're looking for an outstanding pre-owned vehicle.