One of the most helpless feelings is when you have a flat tire on the side of the road, pull out your spare tire, and realize that it's flat too. This happens to many people since the spare tire is typically out of sight, so it doesn't get maintained as it should. Plus, spare tires won't last forever, so it's important to replace yours if it has been a while since you had your vehicle. Here are some valuable notes about spare tires you should be aware of.
How Long Do Spare Tires Last?
Spare tires typically last 7-10 years. If your vehicle is in that age range or if you know that's the last time your spare tire has been changed, then it's worth it to switch it for a new one. It's also worth it to make a reminder to check the tire pressure at least once a year to ensure it's holding air properly and will be ready to use if you need it. The tire pressure can drop a few pressure points each year even when it's not in use so you want to make sure you keep it at the appropriate level.
Remember The Spare Tire Is For Temporary Use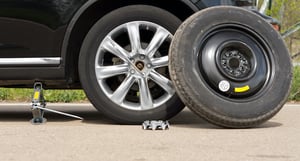 If you have to use your spare tire on your vehicle, then it's critical to remember that it's for temporary use only. These tires are designed to travel only about 50 miles, so take your car to the nearest repair shop as soon as possible without driving on it for too long. You also have to remember to not travel faster than 50 miles per hour on the spare tire for safety reasons. Some vehicle manufacturers paint the spare tire a different color so you can remember to change it out, but others will keep it black so you'll have to keep it in mind.
Newer Cars Might Not Have Spare Tires
Modern vehicles hide spare tires in some creative spaces so they are out of the way and not easily visible. Others might not have a spare tire at all. If you never had to access your spare tire before, the best thing to do is open your owner's manual of the vehicle and see where the spare tire is located and how to retrieve it.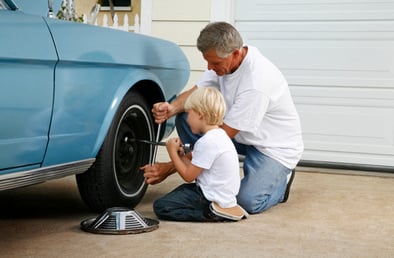 DeBoer's Auto is here to help you whenever you have trouble with your vehicle. Don't hesitate to contact us at any time if we can be of any type of assistance.