Not every vehicle has a timing belt. Some have chains and others have belts, so it's important to know exactly what you have in your vehicle so you can maintain it properly. The problem with belts is they are made of rubber, which can break down over time and need to be maintained or replaced at factory-recommended intervals. The last thing you want to happen is to run into problems with your vehicle, so here is what you need to know about maintaining your timing belt.
What Is The Purpose Of The Timing Belt?
Whether you have a metal belt or a rubber belt, the purpose of a timing belt is to connect the bottom of the motor with the top of the motor. If the timing belt breaks, the top of the motor could open the valves when the bottom of the motor is coming up, which causes it to lose time. What happens then is they will collide inside the cylinder and it could destroy the motor. So while checking and maintaining your timing belt might not be at the top of your routine maintenance checklist, it needs to be inspected by a professional periodically to prevent major vehicle damage.
How Do You Know If You Have A Timing Belt?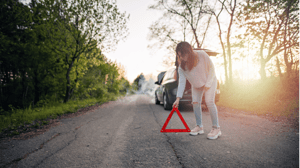 The quickest way to determine whether your vehicle has a timing belt is to do a quick Google search. When you search for the year, make, and model of your vehicle, you can find out virtually any information you want about it. You can also look in your owner's manual to find out if you have a timing belt and what type it is. And lastly, you could ask your trusted auto mechanic to help you determine whether you have a timing belt so you can ensure it's properly maintained.
When To Have Your Timing Belt Replaced
Your vehicle's owner's manual will indicate what the maintenance interval is for your timing belt. The range can vary significantly depending on the manufacturer. Some manufacturers suggest replacing the timing belt at 60,000 miles. Others say it can wait until 150,000 miles. All manufacturers are different, so it's important to find out exactly what your vehicle manufacturer recommends by looking in your owner's manual.
DeBoer's Auto can help you sort out your maintenance plan for your timing belt. When you bring your vehicle to us, we will perform a comprehensive inspection to ensure we get ahead of issues before they become major problems. Our goal is to keep you driving safely at all times, so contact us today to learn more about our services.