The ABS light and traction control system in your vehicle are essentially one in the same. So when there is an error in the system, your vehicle will likely turn on both of the lights to let you know there's a problem that needs to be addressed. It can be intimidating or scary when you see these lights illuminate on your dashboard, but you can have some peace of mind driving your vehicle when you take it to a trustworthy mechanic as soon as possible. Here's what you need to know about why your ABS light might be on.
What Can Go Wrong With Your ABS System?
There are many different reasons why your ABS light might come on in your vehicle. Sensors, the computer, wiring, pumps, motors, and many other components go into the ABS. If any one of those components needs maintenance, then your ABS light will come on. It's very important to have your vehicle checked out when it comes on since it won't be easy for you to tell how minor or major the issue is.
The ABS Light Signifies A Safety Issue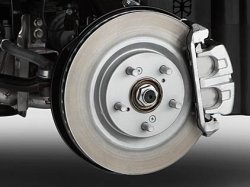 Some manufacturers will illuminate all lights on the dashboard when the problem might only be with the ABS. This is done intentionally so it gets the attention of the driver that there's a problem that needs to be addressed immediately. Too many people continue driving with the "check engine" light on, which could be very dangerous to themselves and others. How dangerous it is depends on what component needs to be maintained, which is why taking it to a mechanic immediately is critical.
Keep Peace Of Mind While Driving Your Vehicle
As a driver, you have to assume that the vehicle is not safe to drive when an ABS light or another light is illuminated on your dashboard. While some lights might come on as a malfunction, you should never assume that's the case. The safety of the vehicle could be compromised when the ABS light is on, so it should be driven only in emergency situations until you can have a reputable mechanic look at it.
At DeBoer's Auto, we want you to always have peace of mind when driving your vehicle. If any of the lights turn on in your vehicle, contact us right away and we will check it out as soon as possible.