Our first two blogs in our series covered the total cost of ownership and how to calculate cost-per-mile. The examples in those blogs should have given you different ways to think about your fleet and how you can save a lot of money. No matter where you're at in your business, it's never too late or early to get started managing your fleet costs a little better. Here's what you need to know.
What Factors Should You Be Tracking?
The first step in getting your fleet costs under control is gaining a complete understanding of those costs. Start by collecting data from fuel cards, maintenance records, GPS trackers, and any other expenses you incur. The problem with relying solely on fuel cards is manual data entry can be problematic with transposed numbers or other issues, so it should be a secondary resource most of the time.
Look Back At Maintenance Reports From The Past Year
To track these costs, you can go through your Quickbook reports from the past year and figure out exactly how much money you spend. Your fuel records will give you an accurate fuel cost-per-mile so this is a factor you should monitor closely as well. Credit card expense reports should show your maintenance costs and any other expenses you have that you put on a credit card.
How Can You Find Out More Information?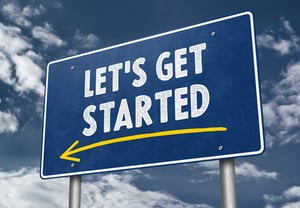 Anything that gets measured can get managed a little easier. So the more information you can have about your business and expenses, the better you can manage those costs. The first step to getting your fleet finances under control is to collect all the data you have over the past year. Every expense should be documented on every vehicle so you can have a true cost-per-mile after your calculations are completed. Many fleet owners find it very satisfying to break down these numbers so they can get a better handle on their business and can manage expenses much easier.
DeBoer's Auto is a valuable resource for fleet owners who have struggled with managing their fleet in the past. We can help you get on a regular maintenance plan so you don't have to think about when to take your vehicle in next. Our goal is to extend the life of every vehicle we work on so you can lower your cost-per-mile. Every business can benefit from a profitable bottom line. And when managing a fleet, the best way to do this is through regular maintenance of your vehicles. Be sure to contact us to speak with our professionals and get your expenses under control.