A new law is going into effect on April 18, 2022, that all fleet operators need to know about. Governor Murphy signed a bill into place that requires written disclosure to employees that drive vehicles for a company with GPS tracking devices on them. You want to take the necessary actions to comply with the new law as quickly as possible, or you may have to face consequences. Here are some of the basic details you need to know about the new law.
What To Know About The New Fleet Law
Any fleet owners that have a Verizon tracking device, use phones, something that plugs into the OBD2 port, or anything that tracks the driver's location and the vehicle are impacted by the new law. The written disclosure must be signed off by the employee and filed away where it is easy to access if needed. Not having this written disclosure could lead to consequences for your company.
Consequences Of Not Complying With The New Law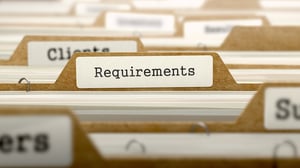 The consequences of not complying with this new law could be minimal or severe depending on your perspective. A violation is considered a civil penalty, which could lead to a $1,000 fine. Any subsequent violations could be more significant at up to a $2,500 fine for each instance. While a single $1,000 fine might not break your company, subsequent $2,500 fines could hurt a little more. The best thing to do is talk to your attorney or human resources expert to make sure you have the proper written disclosure signed and in a safe place where it can be accessed.
DeBoer's Auto Always Has Your Back
DeBoer's Auto does much more than simply work on vehicles for customers. We take great pride in the relationships we build with all of our customers, and especially our fleet owners. With all of the other things fleet owners have to worry about on a daily basis, it's easy to lose track of things like new laws that come into effect. We do our best to keep up with these laws and pass along the information to you so you won't have to worry about getting fined unexpectedly.
If you have any questions or concerns about the new law taking effect on April 18, 2022, feel free to contact us. We will be happy to explain everything we know about it and make any recommendations based on what other fleet owners we work with have done.