Her Family is Nuts (and Bolts) about Cars
As a teen in technical high school, Colleen really enjoyed her auto shop program. Unexpectedly, she got a little more out of the program than she bargained for because that is where she met her husband, who went on to become a mechanic.
They now have a nine month old son. When asked if she and her hubby are instilling the love of cars in their son, she replied, "Oh yes. He has a whole bunch of clothes with cars, one with a vintage car garage. His room is decorated in little cars, and his walker even looks like a car with a steering wheel, horn and wheels!"
Does she drive a car purchased from DeBoer's? You bet! Colleen drives a 2005 Ford Escape when she has her baby on board, and a 2001 PT Cruiser otherwise, and loves them both. Initially, Colleen's husband took her to a big dealership, but they soon found out the experience was a hassle. When they visited DeBoer's, her husband was persuaded to buy at an independent shop. Now, her family only buys from DeBoer's.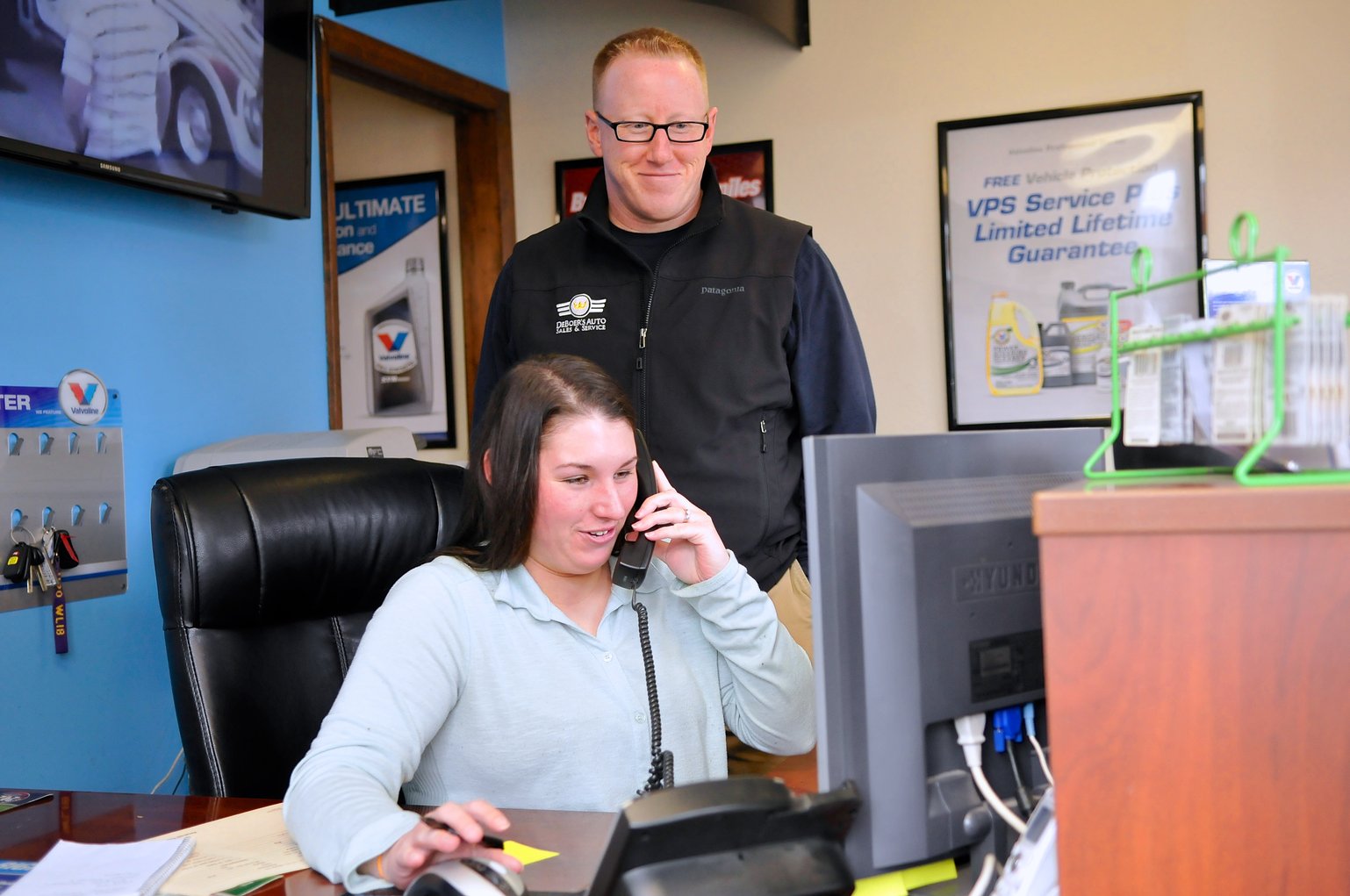 DeBoer's Employees and Customers Keep Her Happy
Since Colleen was hired to answer phones in 2009, her role has expanded significantly. As Office Manager, her day includes handling the paperwork, car title transfers and financing for sales, processing incoming cars, working up pricing for service and contacting the customer with estimates, and can even sell a car in a pinch. But her favorite part of the job is working with the customers. She loves her job and wouldn't want to switch with anyone. One aspect she especially likes is the relationships they build with their customers and the conversation and stories they share. DeBoer's loyal customers come back again and again.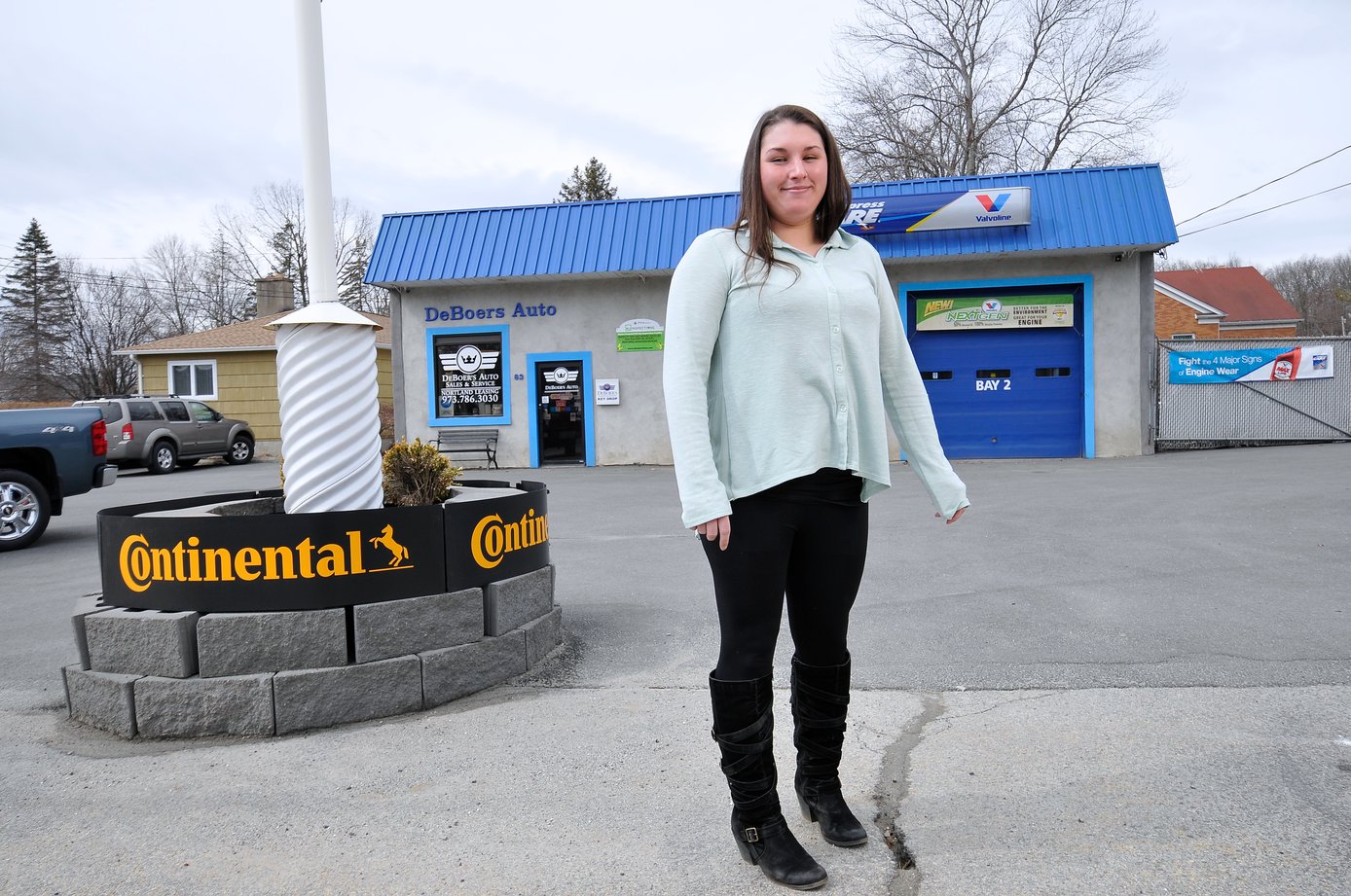 Colleen prefers working at DeBoer's Auto rather than a large dealership for car sales. "At a big dealership they move you through the sale so fast and don't really tell you what they are doing. You don't really know what you are signing and they don't really care what your situation is, or if you can afford it." At DeBoer's Colleen explains each step of the process clearly to each customer. When someone is browsing the lot for a car, their friendly staff doesn't hover, but is happy to answer any questions when the customer is ready.
Although Colleen received her degree in Social Work, she continues to work at DeBoer's because she enjoys everything about it, from assisting customers to working with the great staff. Colleen feels honesty, pleasantness and a high regard for each other are what makes DeBoer's stand out from other auto shops. It also doesn't hurt that they have top of the line technology to diagnose cars, and a mechanic that, according to Colleen, "has been here forever and is a genius at his work.
CLICK HERE IF YOU MISSED COLLEEN PART I.
Check back for our next employee spotlight segment.