In this modern age, it's so easy to pick up an electronic device and order anything we want. However, there are some distinct benefits of shopping locally owned businesses. There are many reasons to shop local, but it becomes much more than just trying to save a penny by getting products from a source outside your community. Here are some good reasons to support local business owners.
Shopping Local Supports Your Community
When you make a purchase at a locally owned business, you are supporting the community. Some studies have indicated money used to shop locally is more likely to be spent at another local business or service provider. This continues to strengthen the community's economic base. It also tends to make us feel more "at home" in the community, which goes far beyond just spending money. Small businesses help keep a community going and shopping locally helps support an overall sense of community.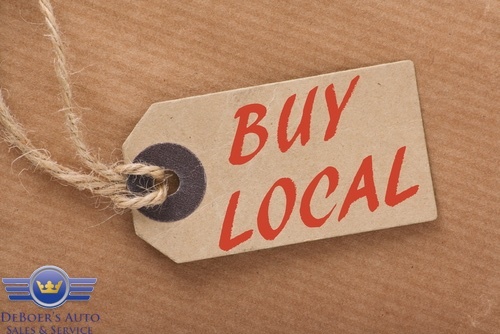 Benefiting from the Expertise of a Local Business Owner
A local business owner and their employees sometimes have a higher level of expertise, as well as a passion for the products they are selling. This knowledge is usually on a much higher level than what you will find at a national chain store. Many times when you shop local, buy local, you will find both employees and managers have more of an interest in getting to know you. They take pride in their trade and want to help customers succeed.
Putting Your Tax Dollars to Work in Your Community
Local businesses are like anchors in a community. They help support a strong tax base for both the city and county. Since they don't typically outsource, local businesses are putting dollars directly back into the community. Small businesses don't have a strong need for large public infrastructures and therefore can make better and more efficient use of city services.
Supporting Community Based Groups
In most cases, a local business supports more non-profits than larger businesses. They are much more likely to be giving back to the community and to encourage the growth of other entrepreneurs. A local business is owned and operated by someone who lives in the same community, meaning they have a vested interest in its success.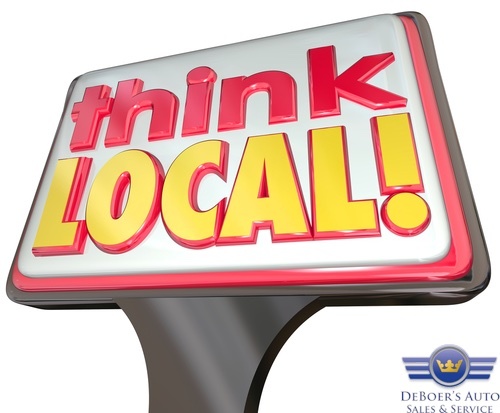 Fostering Local Job Creation
Local businesses are likely to create more jobs for those in the community. On a national level, locally owned businesses are collectively the largest employer. They typically provide the most jobs to those who reside in the community.
Maintaining a Community's Unique Qualities
Independent shops are more likely to stock products based on the unique needs of the community. They are quick to respond to the requests of local consumers and stock products in order to meet the needs of the distinct population. This helps maintain the unique character of a community and what makes us call it "home." One-of-a-kind local businesses are a fundamental part of a community's distinctive character.
Shopping local supports your community in a variety of ways. Shop local by contacting us today.