Not only are car repairs a burden financially at times, but they can be a hassle. You are most likely busy every day and simply don't have the time to sit around and wait for your vehicle to get repaired. And let's face it, no one likes to bring their car to the shop. So take advantage of the loaner car to keep your car in tip top shape, and also get your errands done around town, or just go relax at home until your car is ready.

Go About Your Busy Day Hassle-Free
When you take your car in for a repair, be sure to ask your dealer if they offer a loaner vehicle in Sussex County. Most of the time you just have to sign a few papers and be on your way while your car gets fixed. Depending on the type of repair you have and the volume of repairs the dealer has with other cars, you may be waiting for quite a while.
Instead of getting frustrated with the wait time, just jump in a loaner car and do what you need to do. The best auto repair shop in Sussex County will allow you to use the loaned car all day until it's convenient for you to come pick up your car.
Pick Up Your Car When You're Ready
Every auto repair shop has different policies, but most of them will allow you to use the loaner car all day if you need to. Repair shops understand most people don't have time to wait for their car to be repaired, and the technicians definitely don't want to rush the job. When you have a loaner vehicle in Sussex County, your auto repair shop will give you a call when your vehicle is ready to be picked up and you can come get it at your convenience.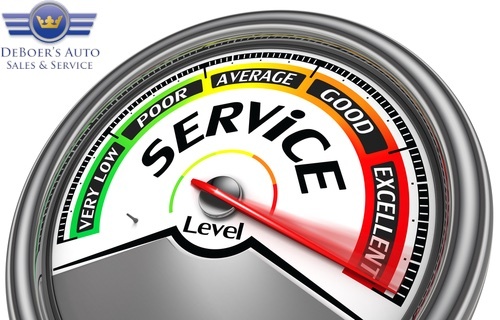 Why Use an Independent Repair Shop?
Using an independent shop for your car repairs has a lot of benefits. They are generally more flexible than larger companies and are also more trustworthy. Independent shops will generally go the extra mile to exceed a customer's expectations, and that is true when it comes to loaning cars to them as well.
DeBoer's Auto now offers free loaner cars to customers.