Do you rarely need the use of a car because you work within walking distance from your home? Car sharing may be a good fit for you. With this option, the owner rents out their vehicle to others on a temporary basis using a car sharing service to complete the transaction. Here's some data we gathered on this latest economical trend.
How Does Sharing Work?
Once you join a sharing service and another member wants to rent your vehicle, they make a reservation online or by phone. Just like any reservation, you choose the time, date, car selection and parking location. When picking up the vehicle, the member may use a card reader to access the vehicle or a lock box for getting the keys. Renters are subject to restrictions, such as ensuring the safety of the vehicle, paying for any fines while driving and cleaning up any major messes made while in their care. Depending on which service you sign on with, to reduce fraud and identity theft issues, new members may be screened by checking driving records, social media accounts or verifying college email accounts if you are a student.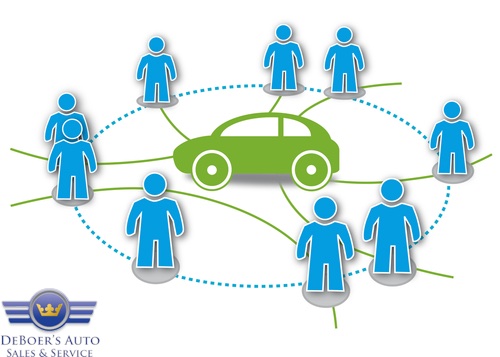 Benefits of Sharing Your Vehicle
If you enjoy owning your own vehicle but it rarely gets used, you might consider joining a sharing service. Your car no longer sits idle, and you'll get a little extra cash in your pocket. On the average, sharing your car could mean an additional $300 each month.
Another difference is in how car sharing affects the environment. Fewer vehicles are on the road, improving traffic congestion, fuel consumption and pollution emission into the environment.
Benefits of Renting a Car Using Sharing
If you work from or near your home and only use your vehicle for the occasional journey to your doctor's office or on special occasions, this may be a good choice for you. Additionally, if you are still saving up to purchase the perfect vehicle, the better short-term option might be car sharing services versus rental car services. There's also the flexibility in renting a different model each time, such as a pickup truck for large purchases, at a much lower price than traditional car rental agencies. Car rental companies may charge multiple fees and in some areas, the cost of using a taxi can be quite expensive, not to mention the savings in tips.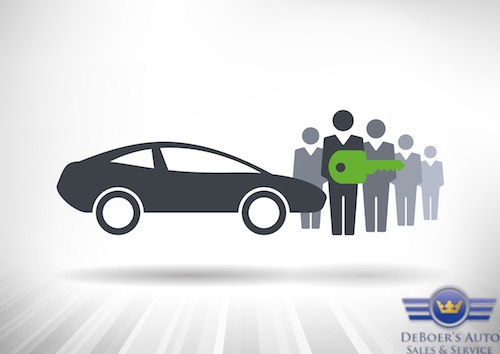 How Is Insurance Handled?
Many services include a policy to help protect you and your car, as well as requiring the driver to pay the deductible. However, each service handles the issue of insurance differently so be sure you discuss this issue with the service provider you are considering.
How Do I Find a Reliable Car Sharing Service?
There are many services available and accessible online. Look for a well-established, reputable company with favorable ratings, recommended by consumer advocate groups. Check on social media to ensure consistency in what is being said about their reputation.