If you own or drive a heavy-duty truck, you know how important it is to have a reliable and trustworthy repair shop. DeBoer's Auto Truck and Fleet Repair in Hamburg is the place to go for peace of mind that your vehicle is in good hands.
Unlike many other repair shops, DeBoer's has 20-foot ceilings and a lift capability of up to 16,000 lb, which means we can efficiently handle even the largest trucks and vans. No need to waste time going from one shop to another - DeBoer's can take care of all your repair needs in one location.
DeBoer's understands that time is money when it comes to running your business. That's why we offer drop-off anytime and a loaner vehicle for immediate transportation, so you're never without a ride. They know you need to be on the road to keep your business running smoothly, and we'll do everything they can to get you back on the road as quickly as possible.
In addition to our state-of-the-art facilities and fast, efficient service, DeBoer's also offers fair and transparent pricing. We believe in treating our customers with honesty and respect, and they'll never try to sell you services you don't need. You can trust that you're getting the best possible service at a fair price.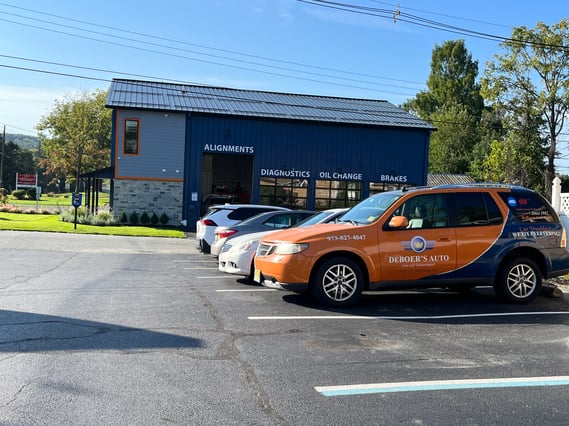 For reliable and trustworthy repair services for your heavy-duty truck, box truck, Dually, Sprinter van, or Mason dump, look no further than DeBoer's Auto Truck and Fleet Repair. With our high ceilings, lift capability, loaner vehicles, and fair pricing, we're the best choice for all your repair needs. Contact us today and let us show you how we can help you live life uninterrupted.