It seems like fall is right around the corner but there's still plenty of time left in this year to get out and take advantage of the many awesome trails and sights our beautiful county has to offer! One of these great trails is the Paulinskill Valley Trail. This rail trail runs 27 miles with a start in
Knowlton Township, NJ and an eventual connection to the Sussex Branch Trail near NJ Route 663. As such, the trail provides excellent opportunity to cover some pretty serious ground by bike. For those of you who are looking to take a beautifully scenic walk, this feature focuses on the approximately 2.25-mile stretch of rail bed that runs the length of the Paulinskill Lake; this section can be easily accessed from Sussex County Route 614. There is a fairly large shoulder area
that makes for easy parking
right at the Route 614 and S Shore Terrace intersection.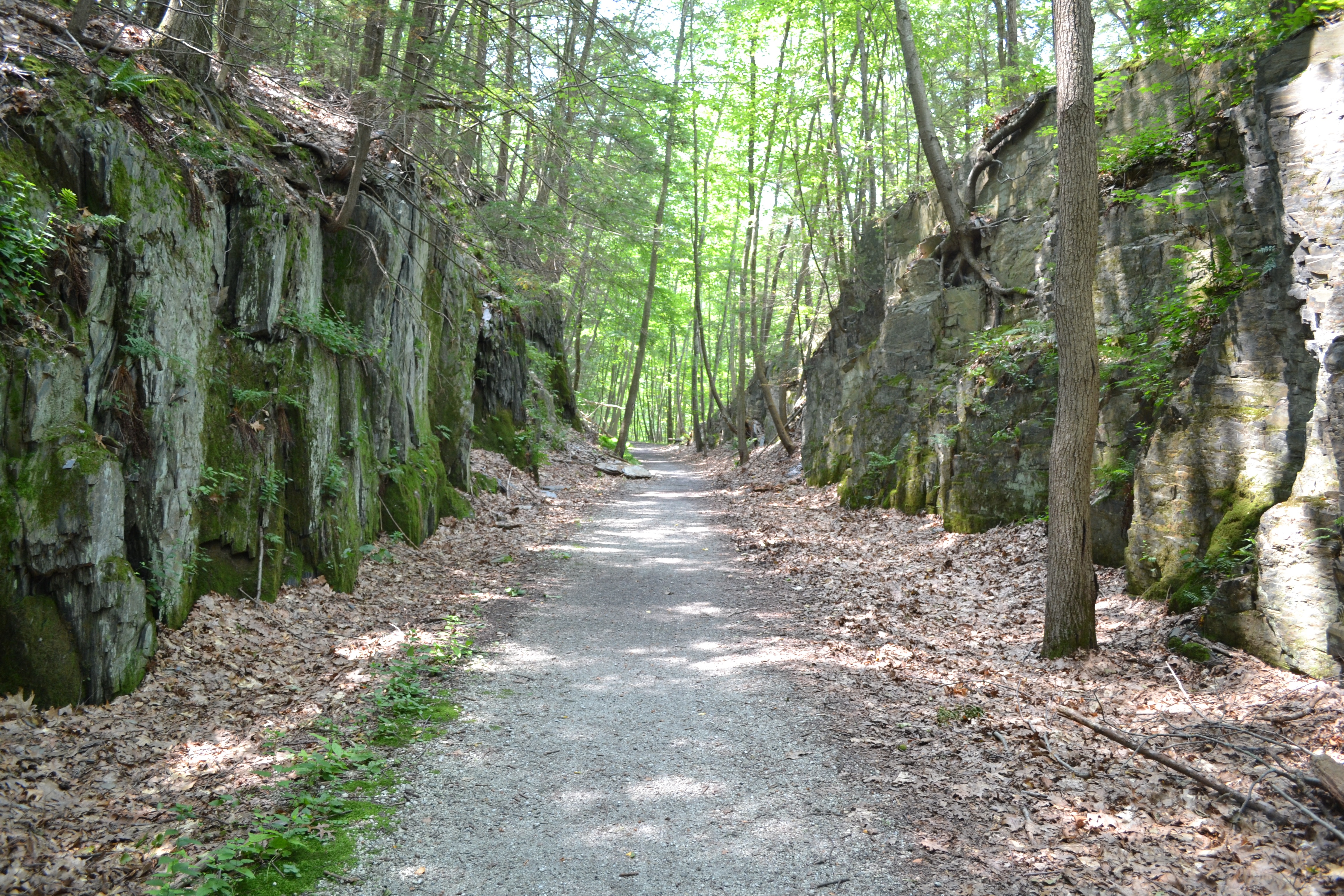 The bridge that once connected this length of trail to the preceding section running from Blairstown, NJ is out of commission; however, it is fairly easy to access the trail just before Paulinskill Lake from a side trail that rises up from S Shore Terrace. This transition point is somewhat steeply graded and is slightly rough terrain; however, it's a very short trek to get to the rail bed. Once you're on the rail bed, you'll find a wonderfully tree-lined trail which is railroad grade and perfect for a stroll or power walk. Aside from the slightly tricky trek up onto this trail section, it is also perfect for walking with younger children or dogs, as it is very wide and unobstructed. The rail bed runs directly alongside the Paulinskill Lake for about a mile, which further adds to the natural ambiance of this trail. The heavy tree cover is beautiful and provides excellent shade, so there's no reason to worry too much about sunburns; however, during a humid summer day, the bugs can be bothersome so a good spray of bug repellent isn't a bad idea. We use Repel, which is a great natural option.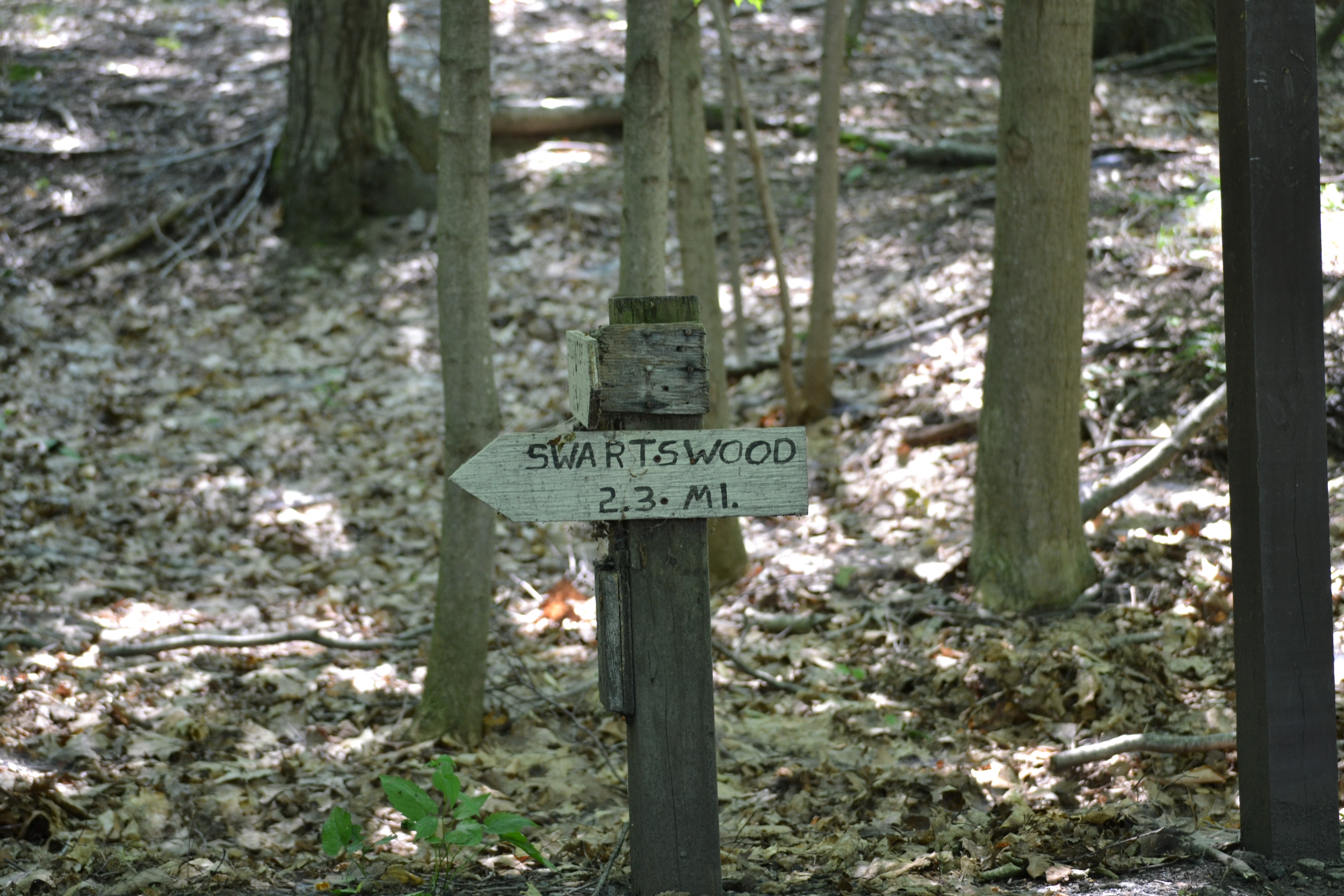 Upon reaching the 2.25 mile point at NJ Route 622, you will find that yet another bridge is missing. Continuing on the trail is easy enough by simply transitioning down onto the road and then back up again onto the rail bed using side trails; both have a grade and terrain that is similar to the Route 614 transition point. We often just relay back to Route 614 once we reach the Route 622 intersection as this gives us a 4.5 mile walk that is perfect for unwinding on a Saturday morning after a long work week, or for powering up on Sunday in advance of the week ahead.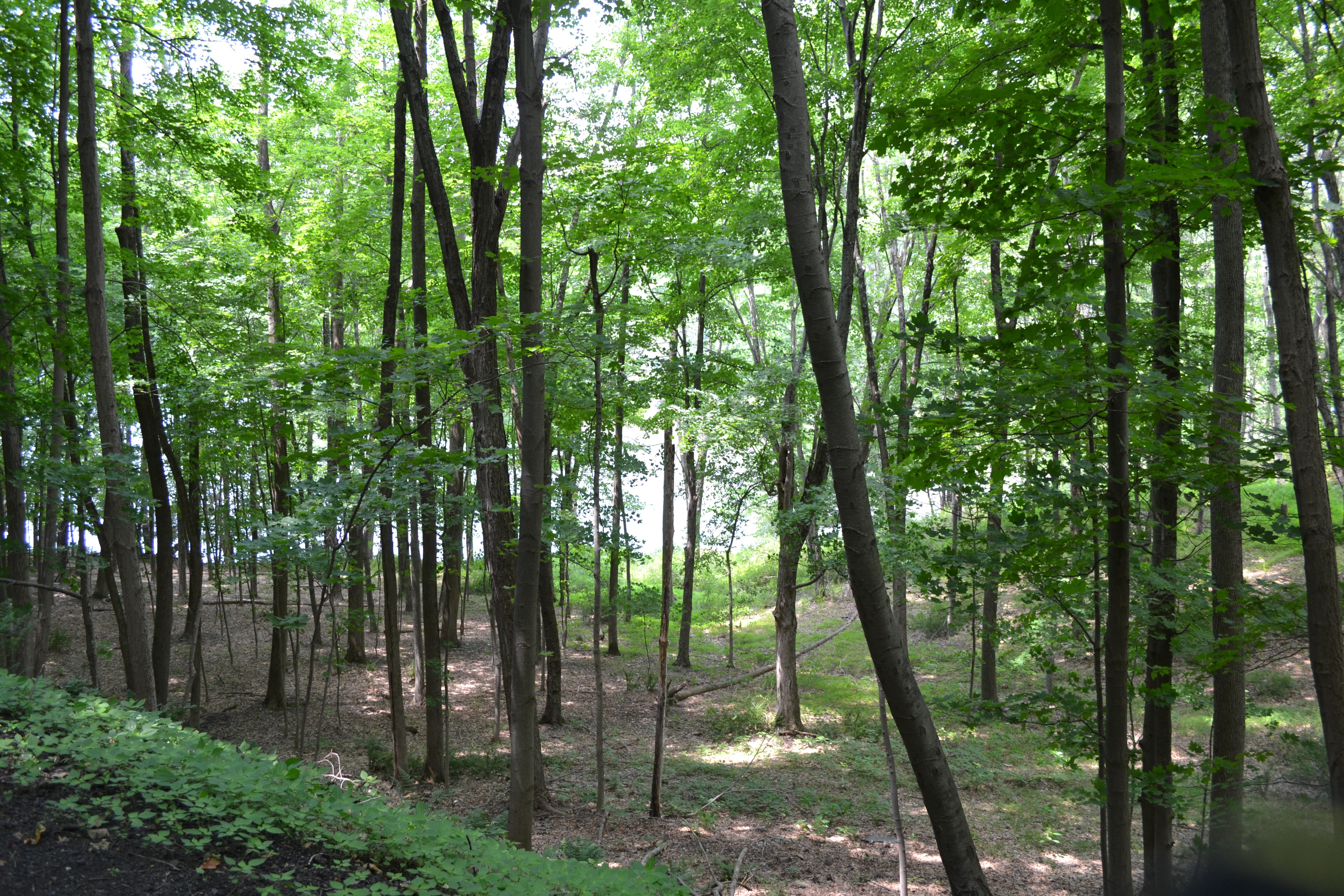 There's a lot of really great attractions in the area, including Swartswood Lake and its surrounding parklands. Another great attraction that is located approximately 4 miles away on Ridge Road in Newton, NJ is Windy Brow Farms. This farm is one of our favorite places from which to enjoy wonderful farm fresh produce (another great advantage of Sussex County living)! Windy Brow sells peaches and plums in the summer, apples in the fall, as well as lots of other wonderful produce all throughout the harvest seasons! While we're there picking up our weekly produce, we also usually treat ourselves to some of their homemade ice cream, which is available in many deliciously unique flavors.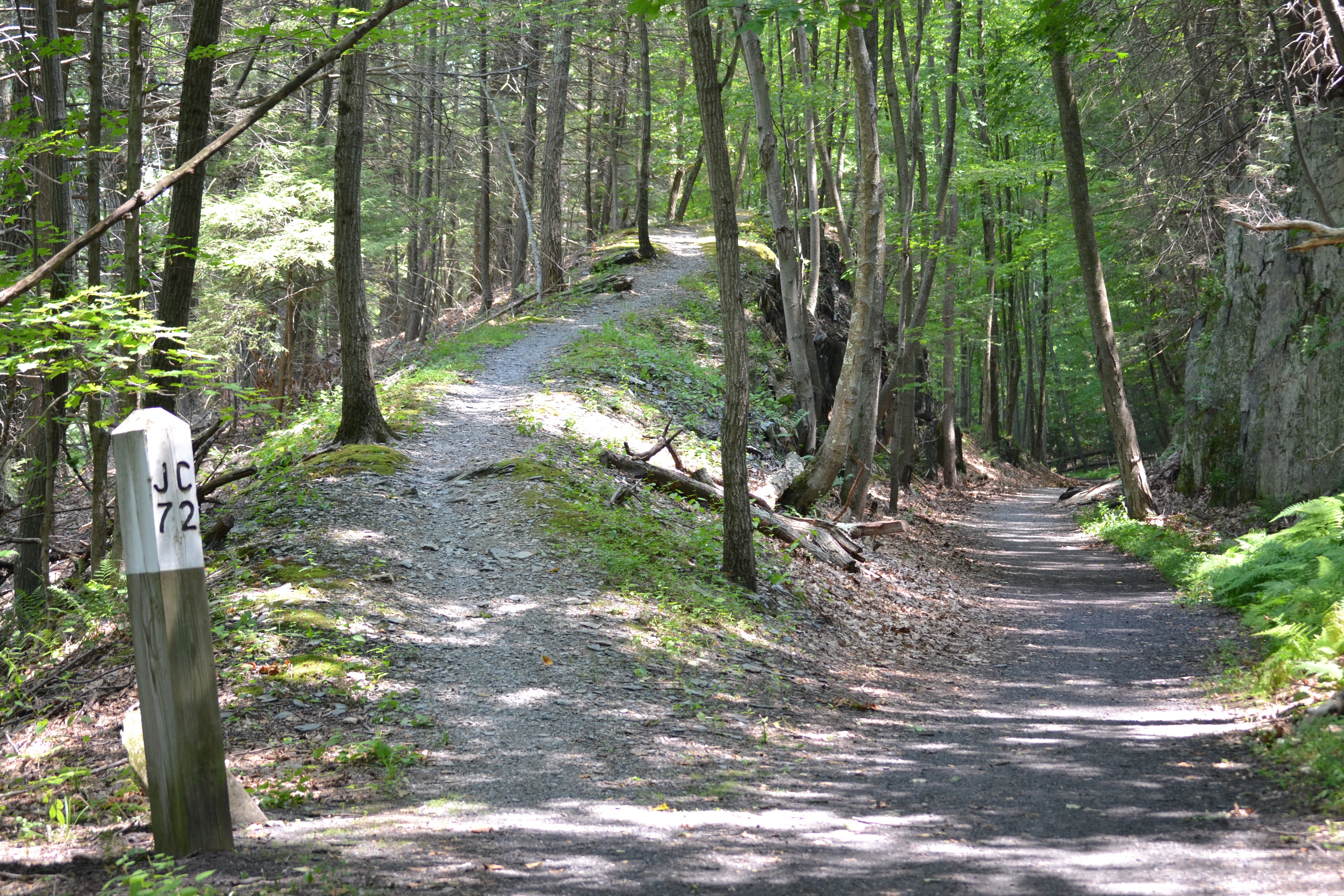 Happy Sussex County Stepping!!!