If you ever had a fairy tale dream of what you wanted to be when you grow up, you'll want to read more about Jesse and Stephanie Williams. Owners of Whisper and Brook Flower Company. We got the opportunity to visit with Jesse and learn about how their dream became reality. The business is new to Hamburg, but not to the area.

Originally it was Stephanie who started with her creative floral business and before they knew it, Jesse joined in to manage while Stephanie designed. They took a plunge and started as a Wedding & Specialty Event Floral Designer and Retail Florist in Lafayette, NJ. They decided to hone in on the wedding design and nurture the workshop portion of their business. They closed the retail portion of the business so that they can focus on what they truly think is their sweet spot.

Jesse says "The best part of owning our business is that I get to work alongside my wife every day. Her creativity is inspiring. It gives me a sense of pride to look at it and know that we raised it from the ground up, like raising a kid; nurturing, loving it, raising it well.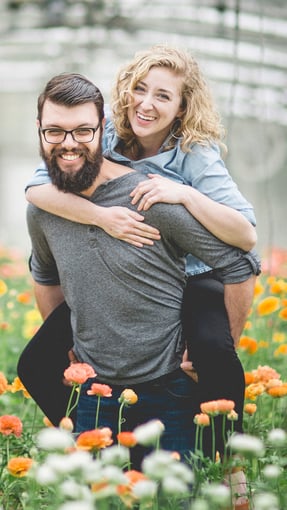 We really have a created a unique niche for our business. every floral designer has their own style. Our focus is on Weddings and specialty events "
Brides for weddings, design work - arches trellises for weddings or events, centerpieces for baptisms, sweet 16s, any catered elegant affair where the party host wants to enhance with floral design. They love to open their doors to their customers and to the public through workshops where you can get a behind the scenes taste of what it is to make your own design. They love to inspire creativity, especially when the result can be a lasting centerpiece or wreath designed around the seasonal holidays using only the freshest and highest quality flowers that they can get.
"There is a lot of hard work that goes into making the perfect design, literally blood sweat, and sometimes even some tears. It is so rewarding when after putting our hearts and souls into our design to get the response we get, and it isn't always in spoken words" Jesse says. They always make sure that they are there to deliver the brides bouquet to her in person on her special day. The compliment comes from the delighted look on her face and she's clearly overwhelmed with the fact that we've captured and created her vision.
If Jesse could share a piece of advise to someone looking to open their first business and has a dream he offers "Take moments to Rest - Give yourself Grace. It will take time to get to where your vision lies."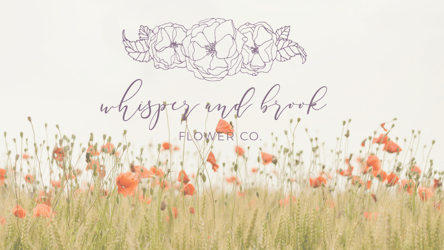 Whisper and Brook Flower Company
7 Ames Boulevard
Suite Seven
Hamburg, NJ 07419
(973)814-7420
whisperandbrook.com