Recently I got the opportunity to speak with Ron Bevacqua, Owner of Pillar Construction.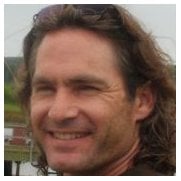 I was lucky enough to catch him while he was in route from one job site to another. My first attempt at contacting him, he couldn't pick up because he was on the roof mid day 90* temps in the middle of August. He apologized and all I could think was, wow that's dedication. I was probably sitting behind my computer in the A/C. He was open to giving me a little background of his business. In the early 80's he worked for his father's family drywall business. In 1993, he and his brother went onto form Pillar Construction. Their reputation of being the best drywall company earned them an amazing reputation and they became Pillar Drywall, Inc. At the time the new construction was booming, he contracted with new home developers, builders, and commercial properties. This was a critical step, and when he was finished, the next phase of the construction was continued by the painting contractor and so forth until the project was finished.
In 2008 things went south as the economy was suffering, new construction pretty much came to a complete halt. Many other contractors found themselves...
struggling or going out of business. It was bad, there was no business. Ron had to come up with a plan. He essentially was forced into reinventing himself and his business or loosing it.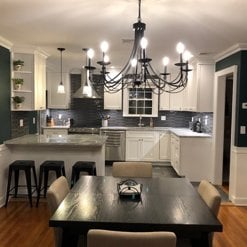 He had given a lot of thought about where he wanted his business to go and how he was going to make that happen. He decided that residential repairs and remodeling was the direction in which he needed to go. He got his home improvement and building licences and began to build his reputation and business to an entirely new clientele. He began doing that by taking on a variety of repair work. Roofs, windows, decks, maintenance and repairs on existing structures. He created a network through his clients of referrals and repeat business. He also grew relationships, a repair on an exterior deck led to an interior redesign and that's where he truly began to shine. He really got to know his customer and wanted to help them not only take on a project, but to work with them as a team.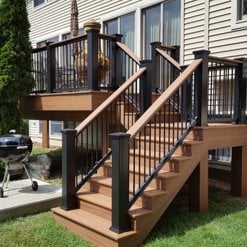 While the customer and Ron sharing ideas, he listens, they take into the style they like, along with what would work and not work with the structure. The finished project is the initial "goal" but that wasn't where Ron wanted it to end, he wanted to do so well by his customer that when he walked away, he could hear them saying. "When we are ready for X project, we will be getting in touch with you for sure!" He always is sensitive of the client's budget, and recognizes that some great ideas indeed have great expense. He's mindful of how the changes will reflect the personalities and style of those who live there but always strives for those changes to complement, while keeping the integrity of the structure.
Ron wakes up everyday looking forward to what he has on his agenda for the day. Sort of how an artist has his colors arranged on his palette. His medium varies from power tools to a hammer, rulers to color swatches, lumber and siding to lighting fixtures and everything in between.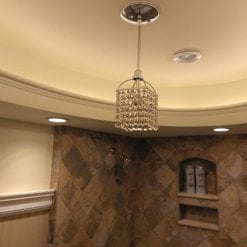 At the end of his project his customers are over the top and happy with his creation. The reviews he receives unanimously rave his work as a craftsman, that's the truest form of praise and acknowledgement for him.
Respecting and caring for customers property, is crucial. "I treat it as if it's my own. Always leaving it neater and cleaner than when he got there. Clients notice that." They can see his integrity through your work.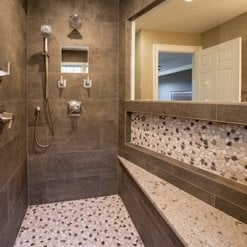 Honestly, it d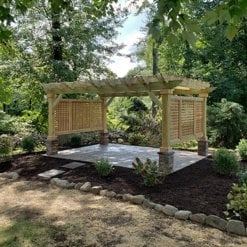 oesn't take all that much effort, but skipping that part can completely change how a client feels about you when you are done.
People that know him have commented "Wow Ron, it's just so obvious that you love what you do!" And to this he replies "Yes, I'm a lucky man to have my work be something I am passionate about." His work is his craft and his art.
If you would like to see a great sampling of his talents. go to Houzz.com
pillarcontruction.us
https://www.houzz.com/professionals/general-contractors/pillar-construction-pfvwus-pf~916773248
Ronald Bevacqua
1840 Glenwood Road, Glenwood, NJ 07418
(973) 702-0114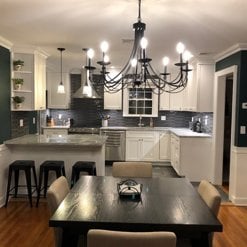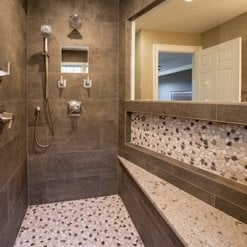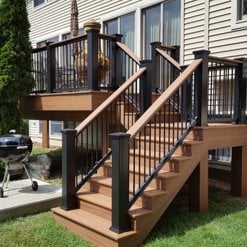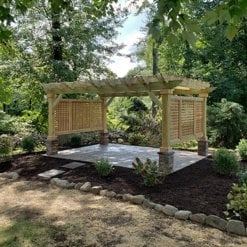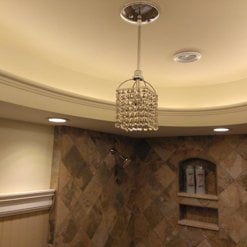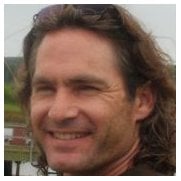 www