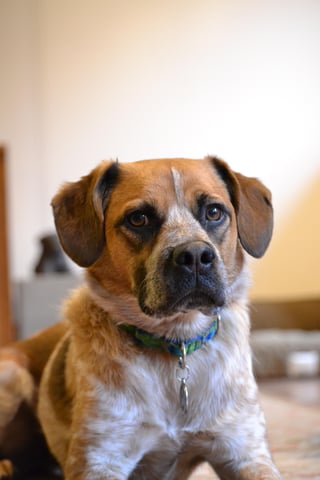 Hi Everyone!!! Hope you all have had the most wonderful start to 2018!!! The month of January has gone by so very fast; to think we're already a twelfth of the way through 2018 already is a little unbelievable. My January has passed by with more of the same fun pastimes I've grown to love. Lots of playtime, some of it on snow-covered turf, which is especially fun. I think we'd all agree that this January's weather has been a little erratic with snow one day and then spring-like temps within a few days after the snowfall. I was pretty upset when this last snowfall we had was melted away. Thankfully, we always have some longer standing piles from where my Dad has shoveled the snow from the deck and I played in those until even they succumbed to the warm weekend weather we've been seeing.
I was so very happy when I got to go cross country skiing with my parents last Saturday. We got out on the Sussex Branch Trail at Kittatinny State Park early in the morning, before it got too slushy and the snow was actually pretty great for skiing. Dad and I do skijoring (Dad and I both wear harnesses that are joined by a lead) and it's so much fun. I like to show Mom and Dad (and anyone else who will pay attention) how easy it is for me to pull Dad around on his skis. I must say, I can do quite an impressive job pulling him around; I do so well that Mom usually ends up skiing way behind us, all by herself. We all like it a lot though when Dad and I circle back to where Mom is because when I first catch sight of her again, I get really excited about it and really dig my heels in so that I can close the gap between my pack as quickly as possible! Mom got great video of it this time.
Kittatinny Valley State Park is by far our most favorite NJ state park. We're right around the corner from the park and it's just such a great place for us to go running, walking, cross country skiing and kayaking! Lake Aeroflex, the larger of the water bodies in the park, is actually the deepest glacial lake in New Jersey (110 feet deep in some places!). The park office building is really cool; it was built, out of local limestone in 1825 by Sarah Hill (there's a diamond-shaped date stone inscribed with her initials under the western roof peak). After changing hands a couple of times, the property was bought by Frederick Hussey in 1906. With the fortune he had accumulated from the whaling industry and New York City real estate, Frederick Hussy and his son, Frederick Hussey II, built the airport facilities and runway which are still within the park today. The park office has beautiful garden to the right of it that is just filled with butterflies in the summer and my Mom has had great fun with her camera there. The airport adds a really fun dimension to the park as well as it's fun to watch the planes come in and take off from the runway. All and all it's a super great park with tons of trails and people having fun so it's definitely one of our happy places!!!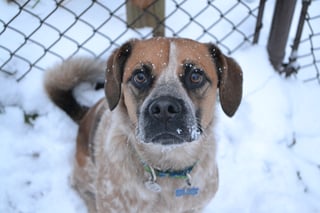 Well that's all I have to report for 2018 so far!!! I'm looking forward to February, in part because the anniversary of my "Gotcha Day" falls in February and I'm sure to score some celebratory treats and such to mark the day! I hope Everyone has had a really great start to the new year and I can't wait to catch up with you all next month!!! Until then, stay warm, have fun and please be safe!!!!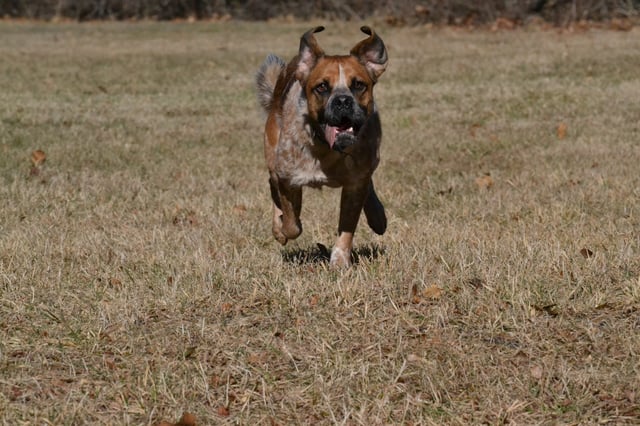 With lots and lots of love, plus some super sloppy puppy kisses,
Piper, the Rescue Mutt
P.S. Don't forget that you can follow me on Facebook and Instagram (which you can also reach by clicking the pic below).