Car keys are very expensive today because they require special programming to operate. Some people make the mistake of passing on buying a spare key because of the cost and just rely on themselves to not lose the key. However, unexpected circumstances can happen so it's always best to be prepared rather than be left stranded somewhere. Here are some reasons why you should have a backup key for your car if you don't already.
Have A Spare Key Available If Your Key Is Lost
No one ever plans to lose their car key, but it happens too often. You might have your keys in your hand while you throw trash in the bin and lose them that way. Or you could drop them in a couple of feet of snow and not be able to find them until it melts. Both of these situations are inconvenient and unexpected and can put you in a stressful situation if you don't have a spare key.
Car Keys Are Expensive, But Worth The Investment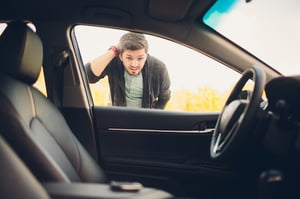 The cost of making a spare key is a deterrent for many people, but you should view it as an investment rather than an expense. Think about the situation you would be in if you lost your car key and couldn't get to work, take your kids to school, or do anything else you have to do daily. Tuck your spare key away safely in your home and bring it out if you need it so you can continue with your life. Just be sure someone you trust knows where it is so they can get it from your home in case you lose your keys away from home.
Take Your Backup Key When You Travel
When traveling, it's ideal to take your backup key with you. The last thing you want to happen is to go on a road trip and get an alert that your key fob battery is weak. Or if you happen to lose your key somehow, you're stuck without many viable solutions. Put your backup key in your suitcase as a precaution and you can avoid some unfortunate and potentially serious situations.
DeBoer's Auto has the programming equipment to make a backup key for your vehicle. Bring your vehicle in today or contact us to learn more about how we can make this happen for you.