Shopping for a mechanic can be an overwhelming process for some people due to the various options available. The default decision many people make involves choosing the mechanic that offers the lowest price. While you may get lucky and find the highest quality mechanic at the lowest price in the area, chances are you'll be sacrificing some important things and potentially end up spending more money in the long-term. The one thing you should focus on instead is value. Here are some ways that specific mechanics offer better value than others.
Low Prices vs. Great Value
Everyone wants to get the best price possible on their automobile repairs. When they call different shops, they only ask for what the price is for a particular repair or replacement part and overlook the value. The problem with working with the lowest-priced mechanic is they may offer low-quality parts at the same time, which is why they can offer low prices. Mechanic shops that provide great value will use the highest-quality parts possible and even better workmanship. This value may lead to slightly higher prices up front, but the result is better in the long-term since the chances are lower that you'll need more repairs done in the future.
Warranties Offered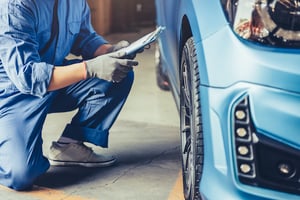 Discount auto repair shops rarely offer a warranty on their products or services, which is another reason why they have lower prices. A valuable repair shop offers warranties in the area of three-years or 36,000 miles on their parts and labor. This gives consumers the peace of mind knowing they won't have to pay for another problem regarding the particular component during that time.
What Certifications The Mechanic Shop Has
Certifications are critical in the auto repair industry. Being ASE or AAA certified means the mechanics and shop have gone through rigorous and extensive training to be able to handle any type of repair. And you'll have the confidence knowing the repair is done the first time correctly.
Convenience Throughout The Process
There usually isn't anything convenient about having your car break down, but working with a repair shop that offers 24/7 access can make the process much easier. Some shops may have an after-hours hotline, key drops, key lockers, loaner vehicles, valet services, or other features to make the process as convenient as possible. When you're trying to maintain a busy lifestyle while still getting your vehicle repaired, these features can be essential to keeping your life as stress-free as possible.
Communication And Transparency
Great communication and transparency set apart good mechanics from bad ones. Everyone has experienced long wait times and not getting the answers from their mechanic regarding their specific repair. The best repair shops and mechanics will provide touch points and communicate with you, so you always know your vehicle's status and are never left in the dark.
At DeBoer's Auto, we offer our customers the best value and provide all of the above points that set us apart from our competitors. Every aspect of our business focuses on customer satisfaction, and we would love the opportunity to prove it to you. Feel free to contact us today, and we would be happy to talk to you about how we can solve your auto repair needs.