As we start getting into the warmer weather it's a perfect time to get out and get paddling.We wanted to share with you some of what we think are the best paddling spots up here in Sussex County, NJ. It's a great way to experience the lakes and rivers in the area, and we have some beautiful spots to explore right here in our neck of the woods.
Be it kayaking, stand up paddle boarding, or canoeing, there are so many opportunities to get to be one with nature and get some great exercise while doing so.
We've put together a few of our favorite sites for you to choose from:
The Wallkill River - National Wildlife Refuge
3 access points
Oil city Road

Route 565 (Glenwood Road)

Bassett Bridge Road
Swartswood Lake in Swartswood State Park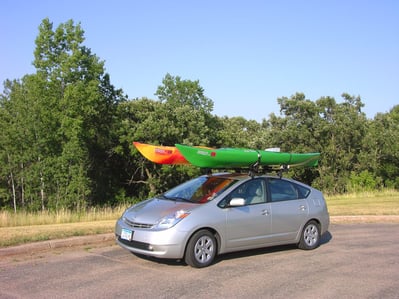 This is a great lake to get out on the water and have some fun. They have a dedicated launch ramp for those who have roof racks and travel with their gear on top of their vehicles. This is located at the back of the lake, you can get a map of the area at your arrival and it will direct you to the access points.
https://www.njparksandforests.org/parks/swartswoodstatepark.html
Lake Aeroflex located in Kittatinny Valley State Park
This is a wonderful and peaceful location, and what's particularly great about this, is that there is kayak rental available for those of you who don't own your own equipment. The rental kiosk is right next to the boat launch for your convenience.
https://www.njparksandforests.org/parks/kittatinnyvalleystatepark.html
Wawayanda State Park
It's a little bit of a distance, but definitely worth the drive. It's location has access from Warwick, NY, Vernon, NJ and Hewitt, NJ. It's a very large lake and provides something for everyone. There are also paddle boats, row boats, canoes and kayaks for rental.
https://www.njparksandforests.org/parks/wawayandastatepark.html
Steenykill Lake High Point State Park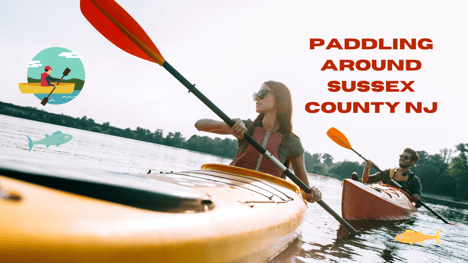 It's located just up over High Point mountain off of Route 23. It's close and convenient and just a wonderful spot to take a break from the grind, experience nature, and enjoy being out on the water.
Wherever your adventures take you, remember that these parks are all part of our beautiful earth. Be mindful of taking out whatever you bring in and keeping these areas pristine for the next visitor.
Before you head out to the water be mindful that that load on your vehicle can put some extra stress on your vehicle. Schedule an appointment to get a vehicle inspection to ensure that your adventures don't include unnecessary breakdowns of your vehicle.