As most of our customers know, DeBoer's Auto always looks for ways to keep up with the trends. One of the biggest trends in the past several years has been the rapid popularity of electric vehicles. We have serviced electric vehicles for a while and discovered a need that could benefit our customers as well. The result is the installation of a level two EV charger so you can give your electric vehicle a boost when it needs it.
What Our Electric Vehicle Charging Station Means For You
Whether you have a plug-in hybrid or a fully electric vehicle, the charger we installed is right next to our office for your use. It's an Autel electric vehicle charger located on the outside of our building for convenient use. And if you have any family or friends that might be passing by who are not our customers, they can still use the charger. It's available for public use for total convenience.
How Our EV Charging Station Works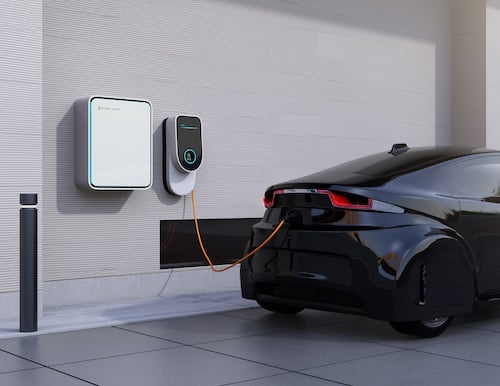 We tried to make things as simple as possible when using our electric vehicle charger. Simply pull up next to the charger, run your credit card, and start charging your vehicle. We are excited to have an EV charging station to offer to our customers and anyone who might be passing through who needs a charge. It will also prove to be valuable for us in the long term since we recently acquired an electric vehicle to add to our loaner fleet.
Rely On DeBoer's Auto For Your Electric Vehicle Needs
Many auto shops don't work on electric vehicles for various reasons. DeBoer's Auto has embraced the electric vehicle trend and we have become more educated on them over the years. As we continue expanding our services, providing an electric vehicle charger is just another step. We can handle virtually anything you need when it comes to electric vehicles. And if you simply need to give yours a charge for a couple of hours, then you can feel free to do that as well.
DeBoer's Auto strives to help customers live their lives uninterrupted. When it comes to vehicles, though, interruptions often occur. Properly maintaining both gasoline-powered and electric vehicles is essential to not experiencing major issues. Our team is ready to help you put together a maintenance plan to ensure your vehicle isn't the reason for your life being interrupted. If you have any questions or want to check out our new EV charging station, contact us at any time.