At DeBoer's Auto, we work on a variety of fleets and vans for customers. Some examples include the Ford Transit, the Dodge ProMaster and the Mercedes Sprinter. Our focus today is on the Mercedes Sprinter vans since they are very popular and we see a lot of common problems with them from our customers. Properly maintaining this type of vehicle can prevent downtime for your business, and we can help you identify the most common problems before they become a significant issue.
Common Problems With Sprinter Vans
Anything can happen to a vehicle, but the chances of major repairs are lower if Sprinter vans are maintained regularly. Some of the most common problems we see with them include:
Broken flex pipe - this can break in front of the catalytic converter and make a significant mess, including melting surrounding wires.
Rumble strip noise - this noise can be distracting and is a result of being low on fluids.
Oil cooler leak - if left unnoticed, this could create long-term damage to the van.
The start countdown - this refers to the countdown of when the vehicle will no longer start for you, which has to do with DEF fluid levels.
Glow plug failure - like any diesel engine, glow plugs eventually wear out.
DEF fluid heater - the heating component is prone to failing just like any other similar vehicle.
Clogged DPF filter - occasionally this filter needs to be thinned out and recharged.
Other issues could come up with your Sprinter van, but these are easily the most common problems we see when they are brought to our shop.
How To Prevent Major Breakdowns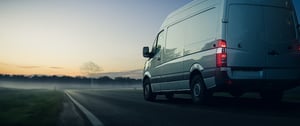 Managing a fleet is difficult when you have various other things to worry about on top of it. The one thing you want to prevent is major breakdowns that keep you from performing daily operations. Having your fleet on a regular maintenance schedule is one of the best ways to avoid these problems. At DeBoer's Auto, we will identify any current problems and inspect the vehicle for any possible future problems based on trends we've seen in the past. Taking the time to bring your vehicles to us for maintenance could save you even more time later on, not to mention potentially prevent unexpected
repair bills.
DeBoer's Auto Can Help You Manage Your Fleet
DeBoer's Auto enjoys working with business owners to keep their fleet properly maintained so they can keep their business operating smoothly. Unexpected costs and downtime can be significant for any business, and it can be especially frustrating if a broken-down vehicle is to blame. Your Sprinter van has likely been a reliable vehicle for you, but bringing it to our shop for regular maintenance is the best way to keep it reliable for years to come.
We are here to help in any way we can with your fleet. If you have any questions or concerns about your fleet or if you're ready to set up a regular maintenance schedule, contact us today to get started.