As with any significant investment, you may wonder whether you should purchase a warranty to protect your new tires. After all, you're probably purchasing them with the assumption they'll last for years. If something unexpected happens and you need to replace them sooner, that's a significant expense you may not have budgeted for. Should you buy a tire warranty? There's no right or wrong answer. Before you decide what's best for you, read on to learn the services included in a road hazard warranty and circumstances that may void your warranty.

What Do Road Hazard Warranties Cover?
Unlike defect and tread-life warranties (manufacturer's warranties typically built into the price of tires), most tire stores offer road hazard warranties at a cost per tire that usually ranges from around $10 to $20 or more. Though these warranties aren't prohibitively expensive, no one wants to spend any amount of money on something they will not need or use. Road hazard warranties don't cover normal wear and tear. They cover you in the event your tires are damaged or punctured while driving over road debris. Many also cover the expense of roadside assistance (a tire change or tow) if you experience a flat tire.
Consider Your Driving Habits
If you live in an area where extensive construction is occurring, your risks of a tire puncture may be greater and road hazard insurance might be wise. If you like the security of knowing you're covered should the unlikely occur, road hazard coverage may be a good idea. Similarly, if you often drive long distances, a warranty may provide peace of mind, if it covers towing and roadside repair. Otherwise, you'll need to weigh the likelihood you'll experience a flat versus the cost of the policy and what you get for that money.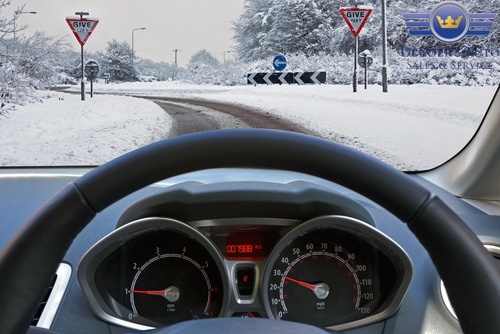 Before You Buy, Read the Fine Print
Not all road hazard warranties are the same. Here are some questions you should ask the salesman before deciding whether to buy the warranty.
"If my tires are damaged to the extent they need to be replaced, will the warranty cover that?" Usually, you'll learn the road hazard warranty only covers tires that can be repaired - not replaced. Before you buy, know exactly what the warranty does and does not cover.
"Do I have to return to the place the warranty was purchased to receive warranty covered repair?" If the answer is, "no," follow up by asking, "Do I have to return the damaged tire to the place of purchase to be reimbursed?"
"Are the terms of the warranty based on a cut-and-dry timeframe or some other factor?" The best warranties specify they'll repair or replace a tire for free for the first year and at a pro-rated cost for year two, for instance. Less desirable plans pay out (or don't pay out) based on tread wear.
If you're in the market for new tires, contact us at DeBoer's Auto. We'll provide honest advice with your interests in mind, not ours.