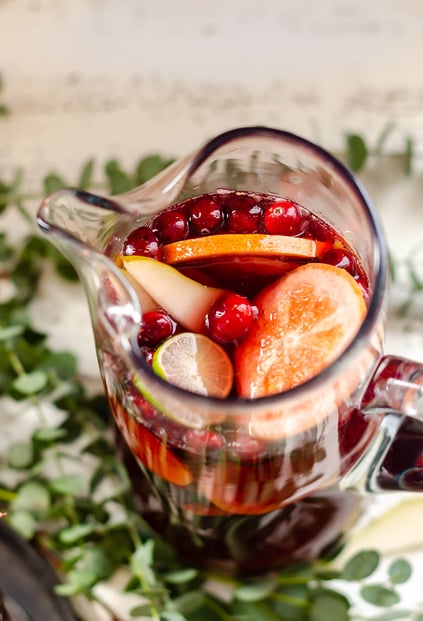 INGREDIENTS
1.5 ltr of red wine (I prefer merlot or cabernet)
1 ltr bottle of club soda
1 small bottle of brandy
1 cup Orange Juice
1 cup of Sugar
1 Apple
1 Orange
1 cup of Grapes
Lemon
DIRECTIONS
Cut up apples into slices
Slice oranges into slices leaving rind on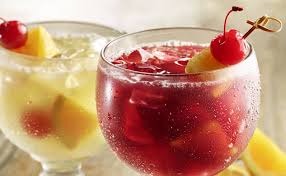 Cut grapes in half
Cut Lemon in half
Put cut up fruit in container, pour in 1 cup brandy and juice from ½ lemon, cover and refrigerate.
(I like to marinate the fruit overnight, the lemon will keep the apples from browning)
Mix together 1 cup Brandy and Orange Juice add Sugar
In a large pitcher pour contents of wine and add liquid sugar mixture then refrigerate.
Before serving add fruit into pitcher and add club soda and Ice
Enjoy!