One of the things we take great pride in at DeBoer's Auto is understanding the busy lives our customers have. Bringing in your vehicle for regular maintenance or to have something repaired is rarely convenient and can be time-consuming. Our goal is to be as efficient as possible in everything we do and provide the best care to your vehicle so you can have some of your time back. Here are the ways we do that.
Identify Vehicle Problems Before They Occur
The main way we give our customers their time back is by identifying vehicle problems before they occur. Every time you bring your vehicle in for routine maintenance, we will provide a thorough inspection to ensure no issues could prevent problems in the future. Breaking down on the side of the road, in a parking lot, or even in your driveway can cost you a lot of time that you may not have. By identifying the issues that cause this ahead of time, we can fix the problem so you can continue living life uninterrupted.
24/7 Access To Our Facility
We provide our customers with around-the-clock access to our business from key drops to key lockers and a 24/7 answering service. We understand some customers may only be available after-hours due to other commitments that must take place during normal business hours. By offering 24/7 access to facilities and information about your vehicle, we allow you to pick up and drop off your vehicle on your schedule.
Loaner Vehicles And Valet Pick Up Services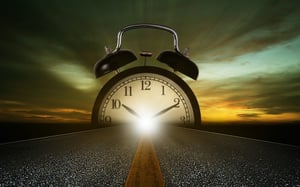 If you need a loaner vehicle to help you continue your day uninterrupted, we can make it happen as quickly as it takes to exchange keys. Or if you don't have time to drop off your vehicle at our shop, we also offer valet pick up services and can come to your location to pick it up and drop it off when the service is complete. No more having to ask your neighbor for a ride to work or making other arrangements to keep your day operating as normally as possible.
Virtual Vehicle Updates For Complete Transparency
All of the information about your vehicle will be emailed or texted to you, depending on your preferences, while it's in the shop. You'll know when your vehicle is being looked at by a mechanic, what repairs are needed, what the cost is, and more. We will never do a repair on your vehicle that you haven't already approved, but you can approve a repair right from your phone or computer after we send it to you.
Remote Payment Options
Once we are finished with your vehicle repair, we can send you the invoice electronically, and you can pay for it via your mobile device. That way, if you are only available after-hours, we can put your keys in a key locker for convenient access without having to enter the shop or wait until the next business day to take care of payment and get your vehicle back.
DeBoer's Auto prioritizes helping customers live their life uninterrupted by maintaining their vehicles to the highest quality standards. We do everything we can to give you as much of your time back as possible by offering convenient options every step of the way with your auto repair. If you'd like to learn more about our services and how we can make auto repairs a seamless process, contact us today.