Every company has a motto or a tagline, but sometimes the daily grind of doing business can make them shift away from their beliefs. At DeBoer's Auto, our tagline is we want to help our customers live life uninterrupted. This is evident in our practices and workmanship every day, but we take it to the next level and go the extra mile to prove our tagline is true to our customers. Here's why we are in business for our customers and how we take care of them with our daily actions.
Deeper Than Just Living Life Uninterrupted
We will go out of our way to make sure our customers don't have to go out of their way for vehicle repairs. Nothing can disrupt a day like a stranded vehicle, and our goal is to prevent that from happening. The problem with this disruption is you never know when it could happen if you don't have a properly maintained vehicle. It may not start when it's in your driveway, it could break down on the side of the highway or have other various issues. We will make sure this doesn't happen to you.
Taking The Extra Steps For Your Convenience
Some of the extra steps we take for the convenience of our customers include:
24/7 answering system in the event of an emergency

Key drops and key lockers so customers can be serviced after hours

Remote pay system so customers don't have to be on-site to pay invoices

Loaner cars so you don't have to go a day without a vehicle while it's getting serviced in our shop

Valet service, including picking up your vehicle and delivering it back when the work is complete
These extra steps and offerings may seem minimal on the surface, but can be instrumental in keeping your daily life moving forward without worries about your vehicle.
Thorough Preventive Inspections Keep Your Vehicles Moving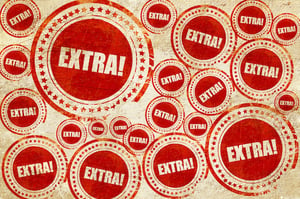 One of the biggest things we do at DeBoer's Auto is offering extensive preventive inspections every time you bring your vehicle in. We are confident in our knowledge and experience that we will detect problems before they occur, so you can be confident your vehicle will always keep moving. A small amount of money spent on routine maintenance can save a large amount of money on major repairs in the future, so it's well worth the investment.
DeBoer's Auto is focused every day on what's best for our customers. We will never recommend a service or repair that's not needed, but we also will inspect your vehicle more thoroughly than other auto shops. Unexpected vehicle breakdowns can derail your day, whether it's a workday or if you're on the road for a vacation. Living life uninterrupted is something we strive for at DeBoer's Auto and we want to pass that on to our customers as well. To learn more about how we can help keep your vehicle moving for years to come, contact us today.