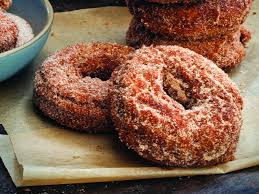 Ingredients:
2 cups apple cider
3 cups all-purpose flour
1/2 cup whole wheat flour
2/3 cup packed brown sugar
2 teaspoons baking powder
1/2 teaspoon baking soda3/4 teaspoon salt
1/4 teaspoon each ground cardamom, nutmeg, cinnamon and allspice
2 large eggs, room temperature
6 tablespoons butter,
melted and cooled Oil for deep-fat frying
Instructions:
In a small saucepan, bring cider to a rapid boil; cook over high heat until reduced by half, about 12 minutes. Cool completely.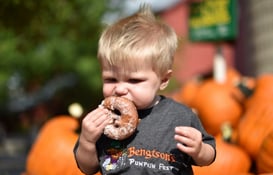 Whisk together flours, brown sugar, baking powder, salt, baking soda and spices. In a separate bowl, whisk eggs, melted butter and cooled cider; stir into dry ingredients just until moistened (dough will be sticky). Refrigerate, covered, until firm enough to shape, about 1 hour.
Divide dough in half. On a floured surface, pat each portion to 1/2-in. thickness; cut with a floured 3-in. doughnut cutter.
In an electric skillet or deep fryer, heat oil to 325°. Fry doughnuts, a few at a time, until golden brown, 2-3 minutes on each side. Fry doughnut holes, a few at time, until golden brown and cooked through, about 1 minute on each side. Drain on paper towels; cool slightly. If desired, dip doughnuts into glaze or sugar of your choice.
Ginger-Sugar: In a shallow bowl, mix 3/4 cup sugar and 2-3 tablespoons ground ginger. Toss with warm doughnuts. Yield: 3/4 cup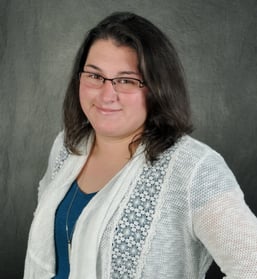 .