Introducing Chris Mazzawy
Born and raised in the heart of New Jersey, Chris Mazzawy has that Jersey spirit and knows the ins and outs of our beloved Garden State.
Work History
As an Apprentice, Chris brings knowledge, experience, and a can-do attitude to our car repair dream team. From fixing those nagging engine issues to expertly diagnosing those mysterious clunks and rattles, he's got the skills to keep vehicles in tip-top shape.
Chris started his automotive journey when he took a small engines class at High Point High School. Then after graduation, he moved on to repairing lawnmowers and working with a family friend on diesel trucks and wood-chipper engines. He then worked at a car dealership for 2 years, where he gained valuable knowledge and the skill to feel confident enough to leave and become part of the Deboer's Team.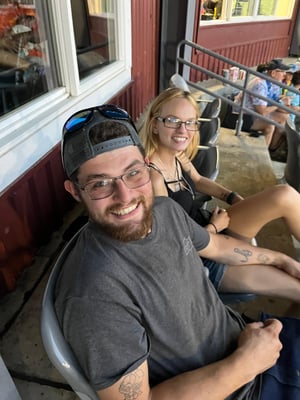 Personal History
Chris has 2 brothers. As the oldest, Chris shares an apartment with his middle brother. His youngest brother is in the Navy and their parents live in Pennsylvania.
When he isn't busy bringing cars back to life, you might catch Chris exploring the hidden gems of New Jersey's countryside. After a long week at work, he unwinds by tinkering in his garage or taking his Lab mix, Yukon, for walks, or even Bow-fishing on the Delaware River. He's a die-hard outdoors man and enjoys hunting, fishing, hiking, camping…anything outdoorsy. He loves visiting his grandma's house in Little Egg Harbor, NJ down the shore for vacations and holidays. When he's not outside, he enjoys playing Xbox Call Of Duty or watching Netflix.
Life at DeBoer's
When asked what excites him most about being a part of the Deboer's team, he said, "Everyone is easier to talk to and more understanding and welcoming than the dealership. It's a whole different world...more like a family."
Welcome aboard, Chris! We're thrilled to have you on our team, and we can't wait to see the amazing things we'll achieve together.