Welcome to the world Andrés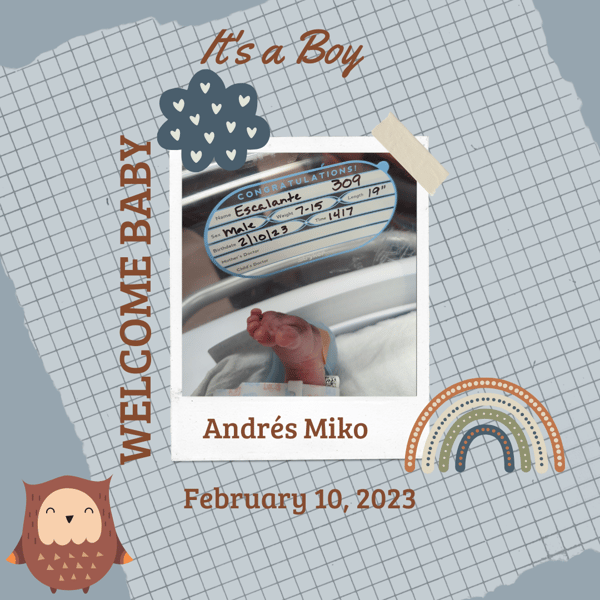 We're so happy to announce that our family has grown some more. Congratulations are in order for our Technician Miguel and his wife Vivian on the arrival of their son Andrés Miko Escalante.
Andrés arrived on February 10, 2023, at 1:17 PM weighing in at 7lb 15 oz and 19" long. This little guy has already won everyone's hearts. He and his mom are doing great, he's growing fast and has a good appetite, and dad, well he just could not be any prouder!