Toyota vehicles have a long-standing reputation of being reliable and not needing many significant repairs throughout the life of the vehicle. However, no vehicle is perfect and having a routine maintenance schedule set is critical to extending the life of the car. Certain Toyota models made during a specific time range have been tied to oil consumption problems recently that car owners need to be aware of to protect their investment.
Which Toyota Models Have The Biggest Oil Consumption Problems?
At DeBoer's Auto, we've seen some oil consumption issues recently with Toyota vehicles, including the Camry, Corolla, RAV4, Scion brands and more. A good indicator of this problem is if you're running low on oil between oil changes. While you shouldn't have to check the oil levels on your own if the vehicle is serviced correctly, it's always valuable to do so to avoid any major unforeseen problems. If you discover a lower-than-normal oil level in your vehicle, it's time to act quickly to prevent a larger issue.
Get Your Vehicle Inspected Quickly When Discovering Low Oil Levels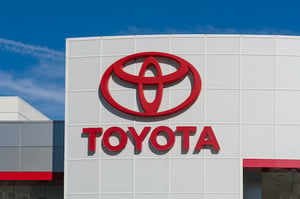 A vehicle inspection is necessary to discover any type of leak. Leaks from timing covers, seals and the engine itself could be causing the low oil issues you're seeing in your vehicle. Toyota owners may have taken advantage of the manufacturer's extended warranty to cover these components, but those warranties only last so long. Since many Toyota owners keep their vehicles for many years, problems like this that are discovered typically occur after the warranty has expired. Most of the time the repair for an issue of oil consumption is to replace the rings and the pistons.
Are Repairs To Toyota Vehicles Worth It?
A question many Toyota owners have is whether the repairs to their vehicle are worth it if the extended warranty has expired. Toyota vehicles are the second-most popular brand that we see come in for repairs at DeBoer's Auto. This isn't because they are always breaking down but because consumers see the repairs as being valuable. Studies show over a 10-year period that Toyota models will have the lowest maintenance and repair costs. They are built to last much longer than the period of their extended warranty, so getting it repaired now may mean you won't have to deal with repairs for another 10 years or longer.
At DeBoer's Auto, we believe most vehicles can go for 250,000+ miles if properly maintained. Toyota vehicles may go well beyond this expectancy so when you look at the overall cost of maintenance over the life of the vehicle, it's easy to see how worth it the repairs are. If you're having any type of issues with your Toyota vehicle, contact DeBoer's Auto and we will help you determine whether the repair you need is still under warranty. Once we confirm this information, we will provide you with everything you need to know about the required repair and help you decide whether proceeding with the repair is the best choice for your situation.