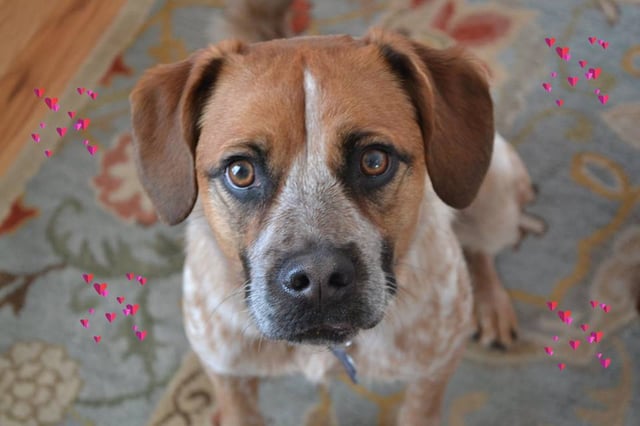 Happy Valentine's Day Everyone!!!! I hope everyone has been having a very special day!!!! Aside from Valentine's Day, my February has been filled with lots of excitement and fun, thanks especially to the recent snow we've had. I know many of you may not like snow much, particularly at this point in the season. I'll admit that it can make for dangerous driving and much care must be taken by everyone to ensure that we all stay safe out there on the roads, even when there's snow or other winter precipitation falling. The DeBoer's Auto Team has released some useful videos with tips on maintaining your vehicle for safer winter driving, so definitely check out the DeBoer's Auto video library for this great information! My Mom was especially displeased and fretful over the ice/snow mix that we received over the weekend and I agree that the icy mix was particularly dangerous. I was also upset because it really messed up the nice fun fluffy stuff that fell last Thursday. Thankfully, my Mom was home with me on that day so she didn't have to worry about driving and could focus all of her energy on entertaining me! Using my charm and cute looks to persuade her, she stood out there in the cold for a good portion of the day while I romped around in the awesome fresh powder. Even some of the more grumpier snow haters have to admit that a fresh blanket of good powder can be a lot of fun if you don't have to worry about driving around in it and can take the opportunity to PLAY!!!!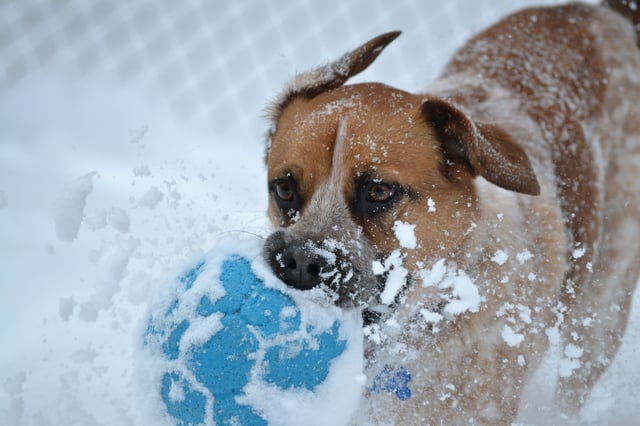 Another really big and exciting snow-related turn of events for me was my first trip out to skijor with my parents. The fresh snow on Thursday made our local section of the Sussex Branch Trail in Kittatinny Valley State Park the absolutly perfect place for some cross-country skiing. We went out for our first family trip on that Friday and the snowy trail was perfect! My Dad absolutely loves to ski and he's been doing it for decades; he helped teach my Mom to ski and the two of them try to get out for some downhill skiing every year. Mom can be kind of a worry wart so she's not too keen on me running on any downhill skiing trails with Dad (such a spoilsport sometimes, that Mom, but we love her anyway). I don't want to be left out of too much of the winter fun so my Dad looked into me being able to skijor with him. Skijoring is when a person on skis is pulled by a dog (or a horse or snowmobile) and it's quite popular in some areas as there are even skijoring competitions held in places like Russia and Canada. I'm a little on the small side for skijoring as the ideal dog for the sport is at least 40 pounds and some people even skijor with more than one dog so that they can get more assistance. Dad's a very strong skier though (he's a National Ski Patroler) and doesn't need so much help from me given that we're doing it just for pure fun. To Mom and Dad's surprise, I could actually zip around pretty well with Dad in tow, despite the fact that he's many times heavier than me. I really like to show those two that I should never be underestimated as I'm always up for a challenge, especially a super fun one like skijoring!!! I really loved it and I look forward to doing it more over the winter seasons to come!!!!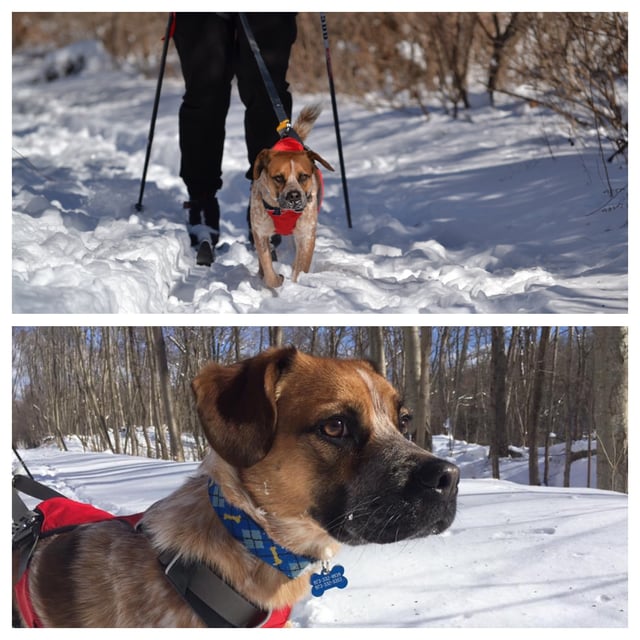 Well that's all the news I have on this desk for today!!! I can't wait to catch up with you all again in March!!! As much as I have enjoyed my wintertime adventures, I will be very ready for the springtime weather and the outdoor fun that it will bring!!! Everyone please stay safe through any last punches Old Man Winter throws our way for the year and I'll talk to you all again really soon!!!
With special Valentine's Day love, hugs and puppy kisses,
Piper, The Rescue Mutt