Bryan Murphy is a Sussex County native with an affinity for music and love for his guitar. He spent many years playing live, with a band doing gigs. When he got an opportunity to DJ and MC, it seemed like a great fit for him. He learned so much from this experience and found that this added yet another dimension to his love of music, the spinning of the records, mixing the tempo. The art of it "grabbed" him, he said.
He gained more experience, he tried new things, he grew quite a following. After years of mixing and being a part of these special events, he sought out ways to improve the crowd experience, he invested in equipment, and expanded his database. He partnered with Michael Andolina "the most talented MC I've ever heard" and collected a group of talented staff to deliver the best possible entertainment possible. In 2018 he started his own business, High Profile Events.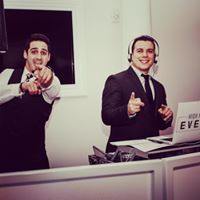 When you hire DJ Bryan and his team, you're not just getting a DJ. You get an experience designed straight out of your dreams. They customize everything to your wants and needs. If you want a vocalist at the ceremony, a string quartet at your cocktail hour, you got it. You want lights and fog and a saxophone player at the reception, done. Photo booth check. "It's amazing what a difference it can make when you incorporate live energy to the entertainment at your party. It's a complete game changer. To Bryan none of this is a game, but is fun!
The music is his passion, his love of people is a notch above that. He clearly loves to make people happy and taking the time to sit with a couple before their day and hear about their dreams of how the most important day should unfold. They sometimes explain how a special relative will be in town, or how they recently lost someone and would like a moment in remembrance. He understands all the pressures of life stuff, and how they just want this day to be perfect. Through listening for years and meeting with many couples, Bryan has devised a plan for getting the best context and quality personal anecdotes from each client. His planning process very precise. He uses a template that is detailed, thorough and covers everything. He designs each event based off of learning about each individual, everything in detail from the ceremony, cocktail hour, wedding profile, reception seating everything throughout the night.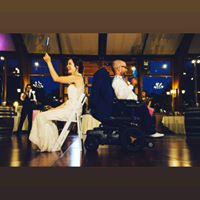 He's also happy to say that he has added corporate events, to his experience and he's provided entertainment for companies such as Red Bull, Victoria's Secret and Mercedes-Benz. Being able to raise the energy and set the bar high for these events is fun and exciting and a lot of detailed work! Being able to get a room buzzing with excitement, engaging the crowd, knowing when to go low key and when to kick it to the next level. There's a director on the scene of this movie, It's High Profile Events. - Music-Lights - Camera - Fog- ACTION!
I asked Bryan what advice he could offer to someone like himself just starting out. He immediately replied, "First focus on a quality product, second make your customer service as strong as it can possibly be." He believes that focusing on the few not the many, has made him grow as a business and a businessman. Energy and passion. That is what makes the difference.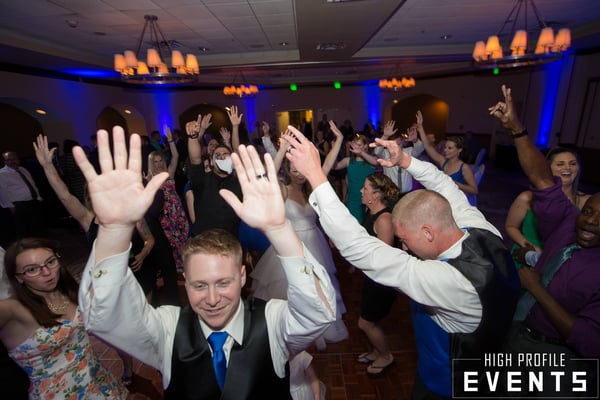 When a couple comes up to me at the end of the night and says everything was perfect, if it wasn't for you it would never had been this great. That's the reason I put so much into this business. Their happiness makes it all worthwhile.
High Profile Events provides and matches the music to the atmosphere. Years of experience and the love of music makes this entertainment company a must for brides & grooms and anyone having an event.
Featured on The Knot, the feedback is positive and energetic. Here are some of their customers reviews.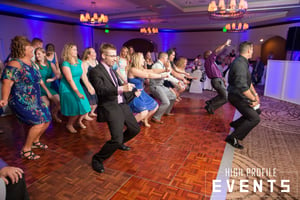 Timothy B They made the day!!! Weddings are a celebration and thanks to Bryan this celebration will be remembered by my whole family and all my friends forever. Every one of my family said Bryan was the best DJ they had ever heard. I was one of my first friends to get married and my friends were so impressed they ended up hiring High Profile Events for their own weddings. Me and my wife can't thank you guys enough! You are the best! I can't wait for our vow renewals to hire you again.
Eryka B DJ Bryan Murphy (with High Profile Events) has a reputation of being the very best around so, naturally, hiring him for our wedding was a 'No Brainer'. Not only were we non-stop dancing throughout the night but so were all of our guests and to this day we're still being told the music selections were impeccable. There aren't enough good things that I can say about his service, perfection is a gross understatement for the overall experience you'll have! My husband and I are looking forward to hiring High Profile Events for our next celebration!
High Profile Events provides and matches the music to the atmosphere. Years of experience and the love of music makes this entertainment company a must for brides & grooms, corporate, private and anyone having an event.
High Profile Events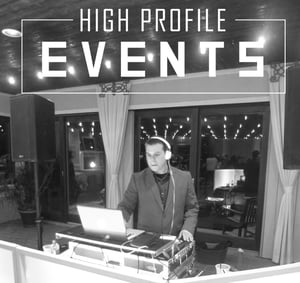 High Profile Events DJ & Productions
800-259-0949
Instagram High.Profile.Events