There is no better way to extend the life of your Saab than by using Saab Original Parts installed by a Saab Official Service Center (OSC). Our industry-leading limited warranty covers parts and labor for 36 months or 36,000 miles, when installed by one of our highly skilled technicians.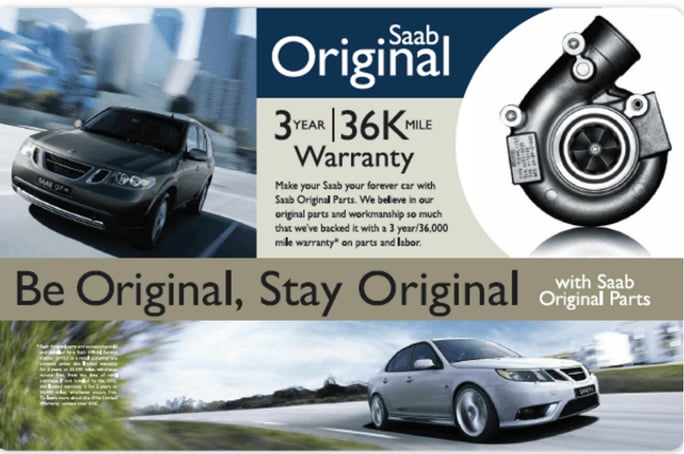 A great example of using Saab Original Parts comes from a story of two friends, who work at the Orio plant in Sweden. They decided to purchase older-model Saab 9-3 Sport Combis and upgrade them to resemble the latest model built in 2012. Each man ended up buying a 2007 model, and coincidentally, discovered they had been manufactured on the same day, November 26, 2007. After installing all Saab Original Parts, the outstanding results on both cars (shown above) speak for themselves.

While you may not have the desire to shave 5 years off the appearance of your Saab, the reasons to use Saab Original Parts are far more than cosmetic. The quality and workmanship will ensure top performance and engine longevity for years to come. At DeBoer's Saab Country, we want to help keep your Saab on the road for as long as possible.