So please forgive me that this is not a pumpkin spice something for October, but with the Oktoberfest buzzing all around this recipe has to surface. (we'll repost something pumpkin soon)
Ingredients:
8 Bratwurst Sausages
2 Red Onion, slicedcanola oil
1 cup Water or Stock
8 long rolls

Directions:
Heat a large cast iron skillet with a drizzle of canola oil over medium-high heat until it just starts to smoke.
Poke a few holes on each side of the brats with a fork so they don't burst while cooking.
Place the brats in the hot skillet, then place the onions around them. 444 Spread the onions around and coat them with oil.
Cook the brats for about 4 minutes per side, or until they are browned.
Pour 1 cup of water into the skillet, then cover, reduce heat to medium-low.
Cook with the lid on for about 10 more minutes, or until the internal temperature reaches 160° F
Remove the lid and the brats from the skillet.
Increase the heat and season the onions with salt. Continue to cook the onions for a few more minutes to reduce the liquid.
Serve the sausages topped with the onions and your mustard sauce.
Mustard Sauce
Ingredients
Serves 1 Quart
1/2 Cup Spicy Brown Mustard
1/2 Cup Sour Cream
1/2 Cup Horseradish, Drained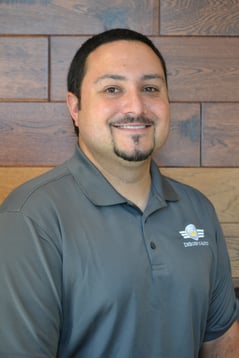 1/2 Tbsp Cayenne Pepper, Ground

1/2 Tsp SaltProcedure
In a bowl, combine mustard, sour cream, horseradish, and cayenne pepper until blended.
We love to explore different recipe suggestions. If you have a favorite, please send it and we'll share.
Thanks, Will for giving us some of your culinary secrets!