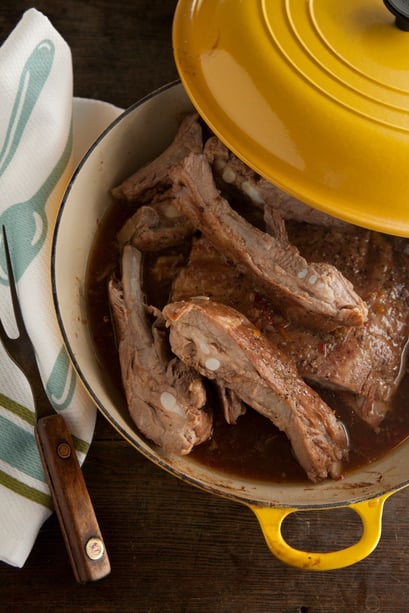 Ingredients:
4 lbs pork spare ribs, back membranes removed and cut into individual ribs
kosher salt
fresh ground black pepper
1/2 cup chili sauce
1/4 cup orange marmalade
1/4 cup apple cider vinegar
2 tablespoons soy sauce
3 tablespoons brown sugar
1 teaspoon ground cumin
1 tablespoon fresh ginger, grated
2 cloves garlic, crushed
Preparation:
Liberally season ribs with salt and pepper and place in a slow cooker. In a small mixing bowl, whisk together remaining ingredients; pour sauce over ribs. Cover and cook on low for 6 hours.
Just a little FYI Sussex Meat Packing in Wantage has an amazing selection of top quality meats. Stop in and say Hi to Henry for us! https://www.sussexmeatpacking.com/