You may have noticed it seems like the most common time of year for vehicles to break down is during the colder months. While this means you may need a reliable auto repair shop in Sussex County to handle any issues that arise, when you are aware of the top reasons for these problems, you will be able to take steps to rectify the situation and decrease your own risks.
Weak Battery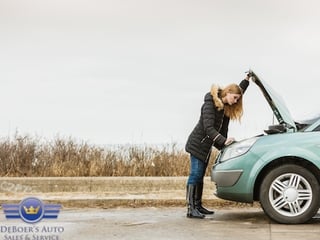 The battery in your vehicle isn't meant to last forever. As it gets older, it will have a more difficult time holding its charge. It's best to consider car battery replacement before your car reaches the point where it will no longer start. However, sometimes the cold weather will make a seemingly healthy battery fail with little or no warning. This is why you should test your battery heading into the winter driving season.
Low Tire Pressure
One of the biggest complaints a Sussex County auto dealership sees is the presence of the low tire pressure light. This is common in the winter because of the decreased temperatures. Air typically contracts in the colder temperatures, which reduces the amount of pressure within the tires. For the most part, tires should be inflated more in the winter. However, it's also important to avoid over-inflation since the air will expand as you drive.
Snow or Ice Buildup in the Wheels
You may have experienced a rougher driving experience during the colder months of the year, especially when there is moisture in the air, such as after a rain or snowfall. If you get a chunk of ice or snow inside your tire, it can create vibrations when you drive, which can be a frightening experience. When you understand the cause of this problem and how to fix it, you can give yourself peace of mind.
Lack of Heat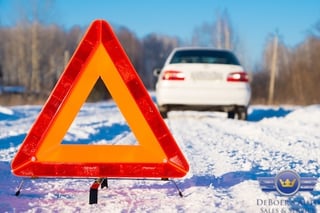 When most people think about their heating failing, they think of their furnace at home. However, the heating in your vehicle can also fail, which can leave you feeling cold whenever you travel. This can be caused by a lack of routine maintenance on your vehicle or an issue directly related to the heating system, such as the failure of the thermostat or a stuck control valve, among other issues.
Frozen Windshield Wipers and Fluid
An auto repair shop in Sussex County often sees issues with the windshield wiper system during the winter months. For instance, if you leave your windshield wipers on and they stop on your windshield, they can become frozen in place, snapping the delicate pieces, resulting in problems. There can be other issues with the washer fluid lines and pumps, which can make visibility difficult during inclement weather.
If you're looking for a Sussex County auto dealership that can help with these winter-related problems, contact us. We can ensure your vehicle is ready for operating in the cold weather.