One of the most exciting things about the summer season is loading up your car and taking a road trip. New Jersey is a great place to be in the summer with all of the destinations to visit, as well as hotspots on the way, to make your road trip eventful from start to finish. We want to talk to you about Island Beach State Park, which is one of our favorite destinations to visit every summer. When you visit it once, you're sure to return again and maybe even make it an annual trip!
What's Special About Island Beach State Park?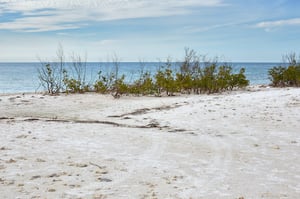 Island Beach State Park is ideal for every family situation, whether it's just you and your spouse or if you have kids. And unlike some beaches and parks, Island Beach State Park is pet-friendly as long as you keep your pet on a leash. As you're travelling down Jersey Shore, you'll pass plenty of public beaches that will likely be crowded with people. What we like about Island Beach State Park is it has a calmer environment for people who want to relax and enjoy quality time with family and friends. And a perk for families with children is it's more spread out to give them room to run around and have fun.
Can't-Miss Hot Spots
The trip to the beach is fun as well with all of the different hot spots you can visit along the way. One of our favorites is Uncle Nick's Sub Shop where you can grab a great sandwich to go and enjoy for lunch while on the beach. There are also several ice cream shops nearby to help cool you off after being in the hot sun for a while. Make your trip worthwhile by supporting a couple of local businesses while you're in the area and try a new one each time you visit.
Tune Up Your Car And Hit The Road
If your summer adventures take you to Island Beach State Park this year, start your trip the right way by ensuring your vehicle is tuned up and ready to go. Nothing derails a road trip like a broken down or unreliable vehicle, so you can have peace of mind when you bring it in for a professional evaluation. Chances are your first trip to Island Beach State Park won't be your last, and you may even visit it at different times throughout the year.
DeBoer's Auto wants to help you make sure your vehicle is a reason why your vacation is enjoyable rather than a headache. A quick tune-up before your road trip can make a big difference and identify a possible problem before it makes you change your plans. We enjoy a great road trip as much as we enjoy fixing up vehicles for our customers, so contact us and visit our website to learn more about our favorite vacation spots in the area and how we can help you get there safely.