How It Works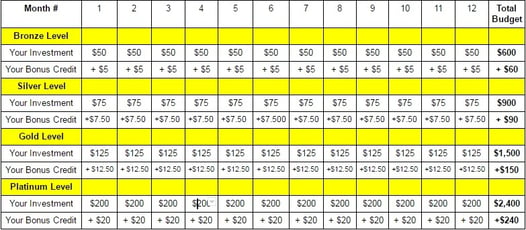 Circle the level of savings you want.

We will charge your credit card the first month on the agreed amount.

Your customer Account will be credited for the amount we charged your card.

We will also give you an

extra 10% bonus credit

in savings- which will be credited to your account.

You can use your budget account for any service, repairs or parts. Your savings

NEVER EXPIRE

!!

You can cancel your VIP Savings Membership at any time.

We will refund any credit you have paid that is still on your account.

Bonus credits are NOT redeemable for cash refunds at any time.